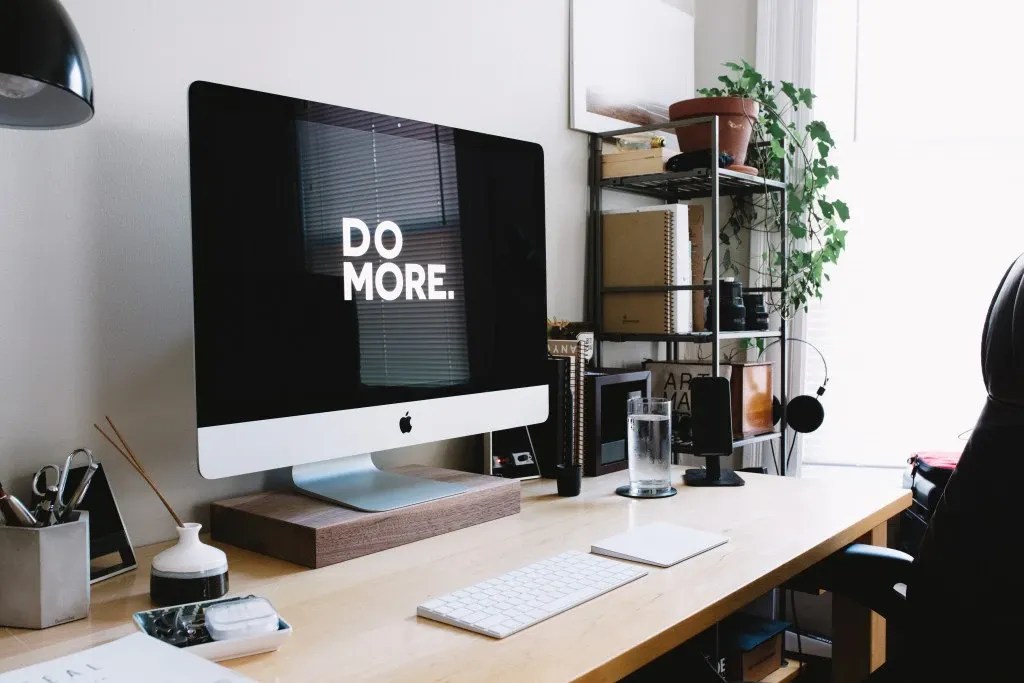 Summary:
Use Google Analytics and Google Search Console to interpret results of your target web pages.
Measure multiple data points about your website visitors to make CRO decisions.
Focus on pointing your website visitors in the right direction within the body of the web page.
Keep CRO in mind when assembling your target web pages.
Use CRO to generate incremental desired results over time. This will cost you much less than trying to drive more traffic to your website.
Website conversions has become a key topic for businesses. Competition is continually on the rise, and at a faster pace than ever. Converting website visitors to leads or sales has increasingly become a problem for many companies. Businesses are spending a lot of energy on search engine optimization (SEO), website marketability, and other inbound marketing strategies in order to drive more free traffic to their website.
Consider website conversions are a part of your strategy. Do you want to drive more traffic, or convert the organic traffic your website is already receiving from Google? Trying to gain more traffic is far more costly than making changes to your website to achieve the desired results.
By using the results in Google Analytics and Google Search Console, it is possible to affect website conversion changes. It is not a matter of reporting or analysis. Instead, you can examine and interpret multiple data points to see what patterns and trends emerge.
Ask yourself these basic questions:
How much traffic am I getting to my website?
How much of this traffic is free, paid, or from referral websites?
What is my bounce rate for the website vs. from individual sources?
What does the traffic results look like for my desired call to action?
What are the leads or sales for my desired action?
The website conversion process is different for Business-To-Consumer (B2C) vs. Business-To-Business (B2B). However, the specific conversion optimization activity is actually the same, especially when you forgo making the necessary changes to your website's technical optimization
Without getting too technical about how to optimize your website conversions, there are quite a few items to consider — including your website's speed.
People will stay on your website longer and be more willing to search around for what they need, when they aren't wasting time waiting for pages to load. See this and other important research from Unbounce: Slow Loads Sabotage Your Conversions.
Consider using these tools to help improve your website's technical health and performance:
Website Conversions Includes Conversion Rate Optimization (CRO)
Next, examine your Conversion-Rate-Optimization (CRO). In its simplest form, a single conversion on your website is an action taken by your website visitor in response to one or many calls to action (CTA). A CTA is a directive giving your website visitors the necessary direction to point them in the right direction that meets your website's objective.
The objectives can be to become a lead (e.g. email, complete a form, make a phone call), or to complete a transaction (e.g. the sale of a product).
It is important to note that we are not talking about search engine optimization (SEO). The visitor is already on your website. You don't need to worry about SEO at this point. While both terms use the word "optimization" they are distinctly different.
The key components of CRO include:
Measuring multiple data points:
This includes Website Analytics, Web Server Logs, Form Completions, Bounce Rate, and more.
Analysis and Interpretation:
Reports are useful and analysis is important. However, the process of interpreting results correctly from multiple sources is the key to finding meaningful trends and patterns.
Changes and Testing:
Making the necessary changes is the easy part when the business is willing to make the changes. Being patient to see the desired results is harder for some businesses. Realistically, you need to accumulate enough data so you can make a valid decision about whether the changes have worked or not.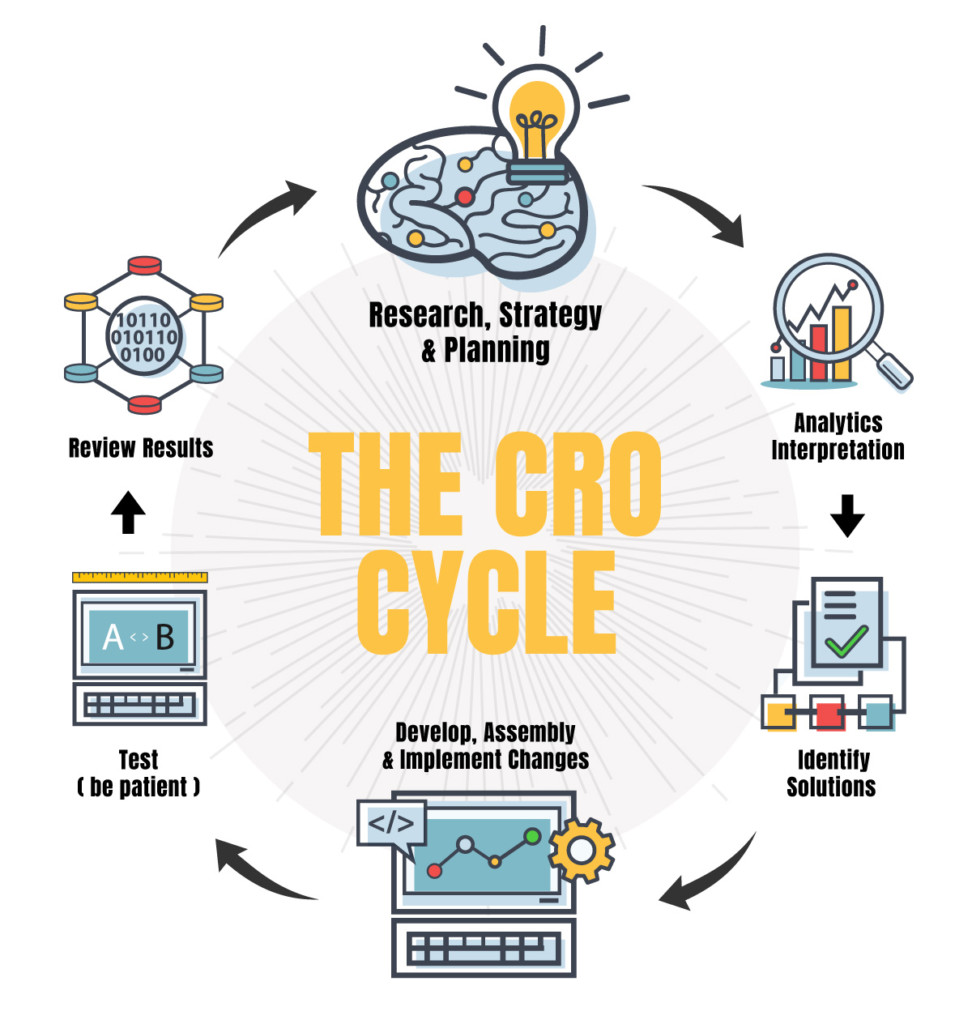 Website Design Increases Website Conversions
The user experience (UX) and user interface (UI) are important factors to consider in your website design and website design optimization. UX helps generate an enjoyable experience through the way a user interacts with the web page. UI is the way a web page is designed and functions for the website visitor.
The key factors to consider about UX and UI include:
Be clear about what you want the website visitor to do.
The graphics, images, photos, colors, text copy size, and other visuals help to direct the website visitor's attention.
Use the body of the page to give direction. If the visitor is looking through the navigation, they can get lost. Don't give them that option.
Remove distractions. Any visual not related to the call to action that meets the objective needs to be removed.
Keep the number of options to a minimum. The More Isn't Always Better study makes it very clear why it's important to follow this rule.
Patience Will Cost You Less Money
In Summary, developing a website that can convert to leads or sales can be challenging. The process to increase your conversion rate requires patience. Over a period of weeks, you can continually test new ideas and options by using the tools that you have available and make an educated decision about what works. Incremental desired results over time will cost you much less than trying to bring more traffic to your website.
New Ways To Implement Website Conversions
What if you could increase your leads by 50% from your website? We can help you:
Locate website conversion problems in Google Analytics
Explore solutions to fix conversion issues
Review a successful conversion improvement case study
Experience troubleshooting of a webinar attendee's conversion issue
Collaborate with others to solve your website conversion dilemma
Ready to get to work?
Fill out the form below to start your customized CRO program today.