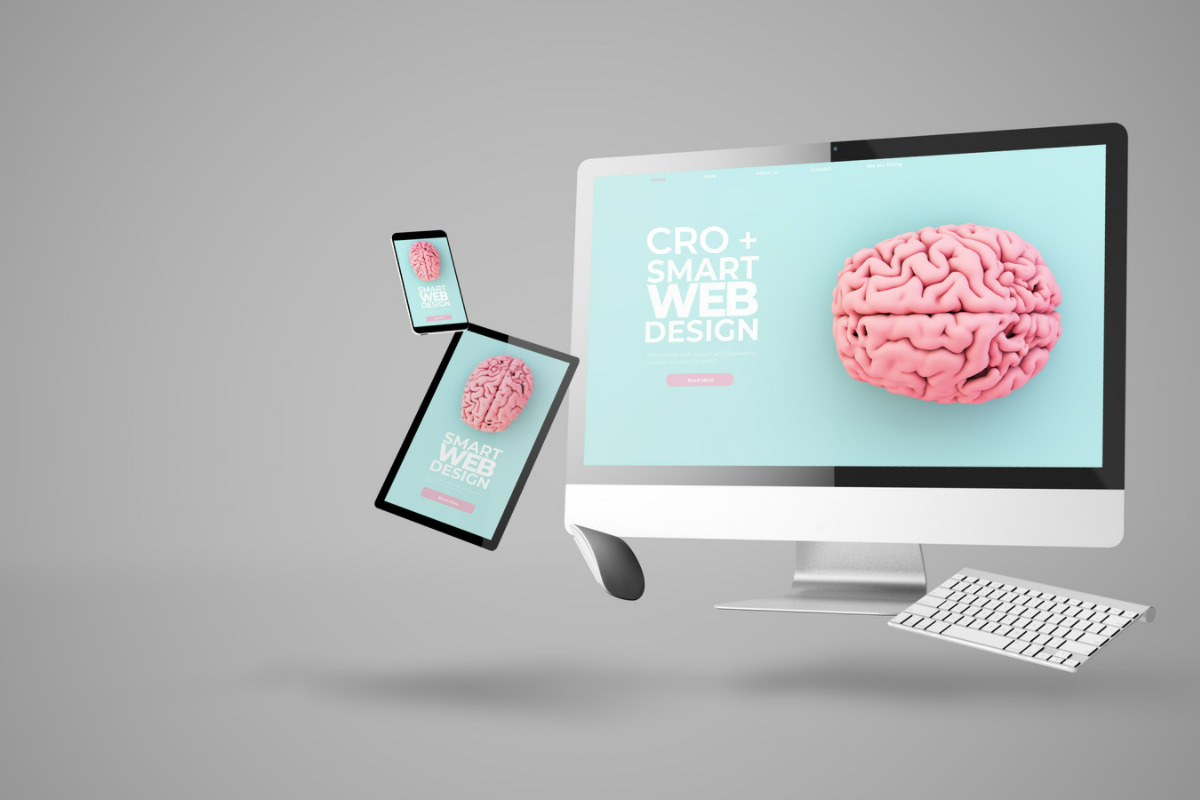 Love what you do, they said. Then you'll never work a day in your life, they said. The fact is, no matter how much you love what you do, unless you work at it, you won't succeed. The same goes for your website. If it doesn't work for you, doesn't deliver leads or sales, and doesn't directly impact your profit margins, it's a dud. In case you need any more reasons than that to increase your conversion rate optimization (CRO) efforts, here are the top 5 most important goals.
Reason #1: CRO Gets Your Website Found
Helping others is the #1 reason many people get into business in the first place. Most likely, your product or service aims to fill a gap in the market, provide a solution to a problem, or fulfill a need. To tell your target audience about your offering, you need them to be able to find you, and for that, search engines are your friends, or they're supposed to be.
Gaining traction in search doesn't happen automatically, though. Google uses more than 200 ranking signals to determine which websites to list in search results. When you optimize your site for CRO, you'll help search engines discover your site by using key terms related to your audience's intentions. You'll develop and publish content they want to read and focus on guiding your website visitors towards a particular action.
Whether the goal is joining your email list or buying one of your products, CRO enables your consumers to find exactly what they're looking for.
Reason #2: CRO Grows Your Organic Traffic
Most companies spend between 6.5% and 10% of their total revenue on marketing. According to Forrester Research, roughly half of this goes to digital activities such as pay-per-click and other advertising methods aimed at bringing traffic to your site. However, if there's one thing you can't "buy," it's organic traffic, but what you can do is develop and promote optimized content. This doesn't cost anywhere near as much as actual advertising, and the benefits of good content will last well into the future. Long after your paid advertising campaigns have ended, your organic search results will still show results. Statistics from ImpactPlus show organic traffic delivers an almost 15% close rate, while paid search brings in less than 2% of conversions.
Reason #3: CRO Enhances Your Customer Journey
When you engage potential customers, they first become aware of your offering; then, they assess whether it meets their needs. They check out your specials and promotions, and finally (hopefully), they make a purchase. After the deal is sealed, they take delivery of the product and then decide, based on your quality and service, whether they'll be back to buy again.
We call this entire process the customer journey. Even though the journey experience extends beyond the buying decision, conversion rate optimization tactics can help to enhance and improve it. That's because CRO includes revising your website to:
make it more user-friendly
improve the quantity and quality of content
add consistent branding and design
create clear calls to action
increase searchability
de-stress the navigation
simplify the buying process
support your digital advertising activities
All these actions help make the customer journey flow better, and the more seamless the experience, the more likely your customer is to remain loyal.
Reason #4: CRO Generates Business Intelligence
We all want to know whether we're achieving success, and getting the right business intelligence can help you do that. To optimize your website for conversions, you need to understand what visitors are doing when they land on it. Google Analytics can provide you with insights to determine where visitors come from, what page they land on, how long they spend there, and where they go next.
Using A/B testing in your content strategy lets you discover what materials people engage with most and which ones they move on from quickly. Put these metrics together with your other insights, and you'll get an honest picture of what landing pages and offers are converting website visitors into customers.
You've invested a lot in your website and even more in your product or service. Make it work for you by ensuring your target audience is drawn to your site. When they arrive, their experience should be enjoyable and steer them towards a conversion.
Discover how our CRO solution can help you optimize your website for conversions and increase your sales and revenue.
Ready to get to work?
Fill out the form below to start your customized CRO program today.