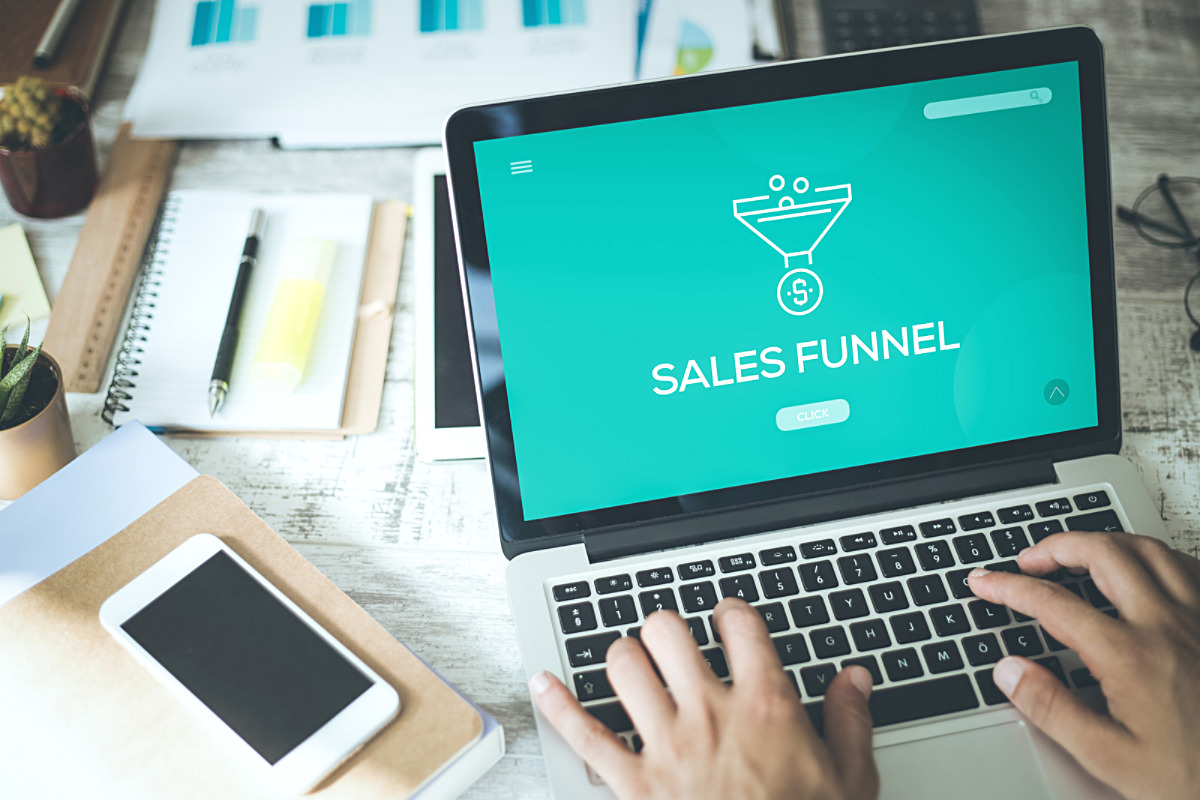 Conversion Rate Optimization (CRO) is an important part of your website performance strategy. Your landing pages, content, and call to action (CTA) need to perfect.
The whole point of having a website is to get leads you can turn into sales, but it's a fact of life that what we want and what we get are often two different things. Perhaps your website gets traffic, but how many of the visitors are genuine leads? And out of those leads, what percentage become customers? So, to increase the sales you get from your website, you first need to increase the number of visitors who convert into leads. These four conversion rate optimization (CRO) tactics will help you turn more of your visitors into actual leads.
Join the conversation on LinkedIn's article titled, "4 Conversion Rate Optimization (CRO) Tactics To Increase Website Leads".
Build Strong Landing Pages
High-quality, unique website landing pages are some of the most valuable assets your company can have. Custom-built to deliver personalized, relevant offers to users who arrive there, each landing page is dedicated to a specific marketing campaign and a particular segment of your target audience.
Users arrive on your landing pages via links in email messages, social media, or digital ads. A landing page doesn't need to have the same navigation components as other pages on your website, because its aim is to get visitors to take a single, specific action. This could be subscribing to future communications, requesting a demo, providing contact info to schedule a call or anything else, but it's important to choose just one action.
Your landing page needs to include a killer headline, appealing images, and compelling subheads. It also needs to contain a clear explanation of the specific product or service you offer. Add the main benefits of taking up the offer, and then tell the visitor exactly where to click next to take advantage of the offer.
When you use website landing pages correctly, your chance of converting visitors goes way up, along with the potential to increase your profits.
Apply Heat Mapping
To convert more of your website traffic into usable leads, it's crucial for you to understand website visitor behavior. Heat maps are a powerful CRO tactic for discovering what users do as they travel across a site. Where do they click most often? How far do they scroll when they're looking for something? What do they stop and consume, and what do they ignore?
A heat map shows data values represented by colors, which allows you to visualize the data and understand it more easily. Remember the game we played as kids where you were "hot" or "cold" depending on how close you were to finding something? It operates on the same basis and gives you the intel you need to modify the sections of your website that aren't working.
Up Your Content Game
It's not just your homepage content that needs to include razor-sharp copy and an attention-grabbing design, although 50% of total views go to the homepage. Great content is an essential asset on every website. It can:
create a positive user experience for visitors,
educate them on your product or service,
reassure them that your offering is the right solution for them, and
help you become more visible to the search engines.
Statistics from HubSpot show companies that blog get 67% more leads than those that don't, and they are 13 times more likely to have a positive ROI. Meanwhile, 47% of buyers viewed more than three pieces of content before making an official inquiry.
Up your content game by setting up and using Google analytics to see what your visitors are looking at, then giving them more of the same. Publish new content regularly and often, which will keep your site indexed in search. Try different content formats, including video, infographics, podcasts, articles, Q&As, and checklists, to appeal to the different consumption tastes of your audience. Incorporate guest columns and user-generated content to increase engagement and sharing.
Quality content is critical for conversion rate optimization. Create awareness and generate valuable leads that sustain healthy sales growth, by using good content that sets your website apart from your competitors.
Create Compelling CTAs
There's nothing as powerful as a convincing website call to action (CTAs) to get visitors to take the next step and make the click. Strategically-placed CTAs guide users through the buying journey and have a direct impact on your conversion rates. An exceptionally effective CTA draws attention, piques the visitor's interest, and steers them into the next stage of the funnel.
To create compelling CTAs for your website landing pages, keep your focus on the benefits to the buyer. Use words that remind them of what they're getting, instead of what it's going to cost them. Choose plain language that keeps it simple and concrete. For example, choosing the word "get" instead of "order" in CTAs increased one company's conversion rate by almost 15%.
Position your CTAs in prime locations such as the top of your webpage, in the sidebar, and at the end of a blog post. You can even include them mid-content to make sure you grab the attention of visitors who might not read all the way to the end.
Discover how to increase your website leads with these and other CRO tactics and take your business to the next level today.
Easy Conversion Rate Optimization Tutorial
Ready to get to work?
Fill out the form below to start your customized CRO program today.