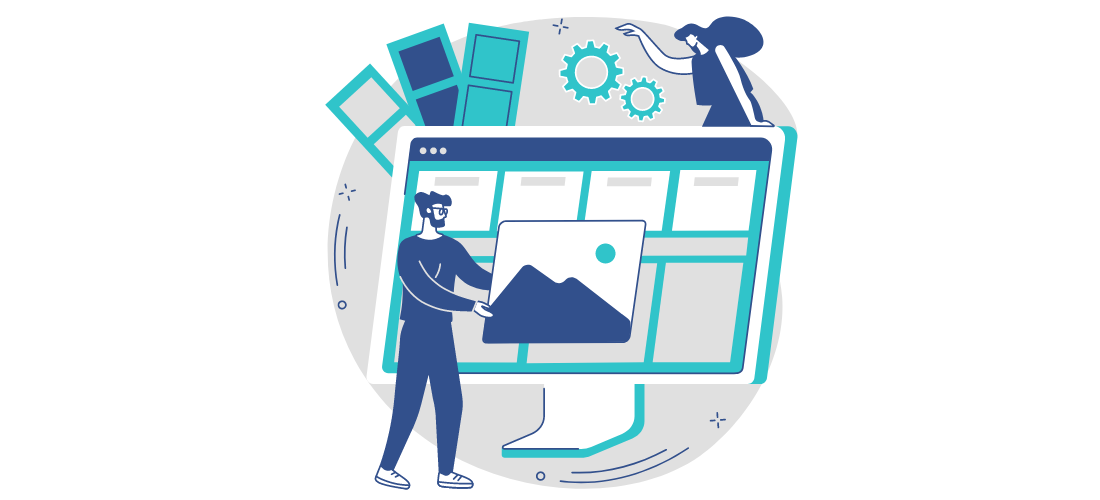 Summary:
Creative design and website conversion optimization work together.
Calls to Action within a web page help point our website visitors in the right direction.
Understand how to use "white space" as a design element to help website visitors a visual break.
Use continuous neverending A | B tests on your target web pages.
Sometimes you do have to turn things upside down in order to get perspective. This newfound perspective will help generate better results and allow you to reach your revenue goals.
Websites have about 15 seconds to make a first impression on a website visitor ("What You Think You Know About the Web Is Wrong" and "A New Study Reveals the Power of First Impressions Online"). The reality is that first impressions are everything and, more importantly, you can and will be judged by the cover of your book.
Website visitors are nomads. They have no allegiance to your website, your brand, or your company. The website visitor has a problem and they are looking to find a solution to their problem. The solution could be on eBay, it could be on Amazon, it could be Alibaba. It makes no difference to the nomad.
In order to keep these nomads engaged, you need a website with current design. That would mean updating the design of your website every 12 – 18 months. Additionally, your layout, color scheme, font, text copy, call-to-actions all play a role in keeping this nomad on your website.
Consider your lead and sales funnel tracking and measurement. This is something every business can accomplish by understanding which website optimization analysis tools are available to them.
The Website Lead and Sales Funnel
The funnel of your lead and sales process is important. This starts with someone clicking on a search result in Google. Getting a click from Google in the search results amounts to a much higher quality of traffic ("4 Reasons Organic Search Is Better"). This is also known as organic website traffic as opposed to website traffic coming from advertising.
After someone arrives on your website, your website's user experience (UX), user interface (UI) design, and your clear call-to-action (CTA) will determine the next level of your lead and sales funnel.
The basic CTA's include:
Making a purchase
Completing the contact form on your website
Sending an e-mail
Signing up for a newsletter
Read more directives
Share on social media
Sign-up as a member
Website Conversion Optimization Is Important
Website conversion optimization is the most important activity in managing your website.
These activities and process include:
Measuring multiple data points
This includes and not limited to website analytics, web server logs, form completions, bounce rate, and more.
Analysis and interpretation
Reports are great to review. Doing analysis is wonderful. It all comes down to how you interpret the results from multiple sources to find trends, patterns that help you come to different conclusions.
Changing your web pages and testing
Making changes will be an easier step between these two. Being patient to see the results of your test can be harder. Allow enough time to pass so you gather enough data. That is the only way to confirm if the changes have worked or not.
Conversion optimization does not end. Neither do updates to your website. This is an ongoing process and it is labor-intensive.
Research, strategy, and planning
Analytics interpretations
Identify solutions
Develop, assemble and implement changes
Test (be patient)
Review results
Start over
The Creative Design Side of Website Conversion Optimization
Let's start with the basics – whitespace. Whitespace is the unmarked distance between different elements to help give viewers visual breaks when they process design. This will help minimize distractions and making it easier for the website visitor to focus on what it is you want them to focus towards. ("What is Whitespace?")
Color combinations are very important in your creative design. Research color combinations and your options with tools like Adobe's Color Wheel. Selecting the most effective color combinations for your business website will help to engage the users and keep them on your website. It is not necessary for you to understand "Color Psychology", however, a cursory understanding is helpful.
Balancing whitespace, colors and your visuals are equally important. Consider the graphics and photography as the visuals. Balancing your whitespace, colors, visuals, and your call-to-action is tricky business.
Test, Test, and Test Some More
A popular A|B testing study was done by "Signal v. Noise", the makers of Basecamp. In their study, "Behind the scenes: A/B testing part 3: Finale" they commented:
"37.5% more people signed up for Highrise with the Long Form design. We need to test radically different things. We don't know what works. Destroy all assumptions. We need to find what works and keep iterating—keep learning. (I'm paraphrasing here…) We tried out a radically different design with these results:"
The process of website optimization goes beyond just search engine optimization (SEO). Website optimization is about optimizing your website to generate leads and sales. That is the end result of SEO. What you need to accept is that this is a labor-intensive process, that this takes time and patience.
There is No End Point To Website Conversion Optimization
Accept that there is only a starting point to this process and that there is no endpoint. Meaning, there is no endpoint to the process of making changes. Equally, there is no endpoint because design trends change within 12 months. You have to consider the 4A's of Digital Marketing to ensure you are competitive and continue to generate revenue.
Anticipate change
Accept changes
Adapt to changes
Adopt the changes
Keep in mind these activities are labor-intensive. There is no automation that helps to design or analyze results. Human beings have to make the final decision.
Ready to get to work?
Fill out the form below to start your customized website optimization program today.