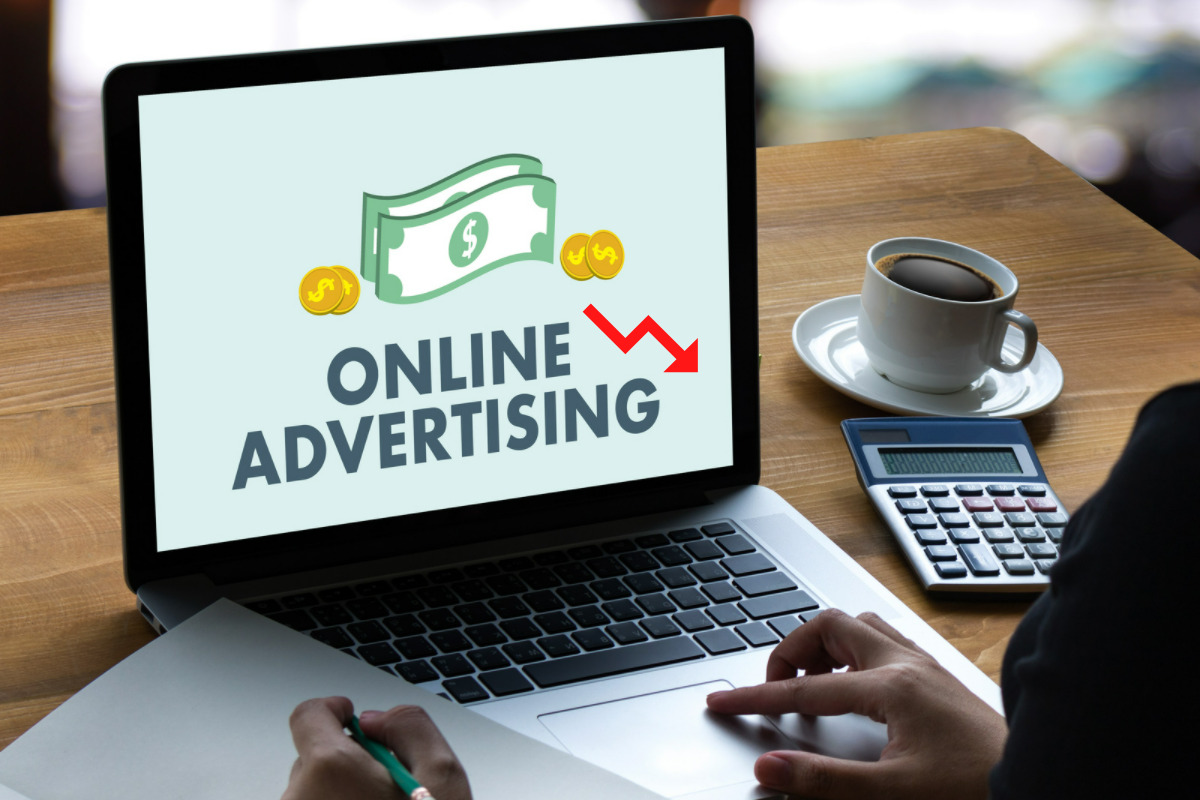 Increasing the money you spend on advertising might increase revenue, but boosting sales ultimately depends on better understanding and engaging your target audience. Getting massive amounts of traffic to a lead form or landing page that doesn't convert is great ad performance, but it's not necessarily going to send sales skyrocketing. Here's how conversion rate optimization (CRO) can help you get closer to breaking your sales records—without increasing your advertising budget.
#1: Make Your Site "Stickier"
Bringing visitors to your website is one thing, but keeping them there long enough to deliver your message is quite another. This 2021 Digital Experience Benchmark Report shows almost 1 in 2 visitors would rather leave a website than stay. It determines the average bounce rate for landing pages is 60% to 90%, while an ideal rate is less than 40%.
To accomplish having a lower bounce rate, it's vital to make your site as "sticky" as possible. This means building in CRO elements that grab your visitors' attention and increase the time they spend on the site. When you can attract and capture their curiosity, you have a better opportunity to enhance their brand experience and develop an interest in your products and services.
How to do this:
Design a simple, uncluttered navigation menu that helps users get around your site and easily find the information they want. It's a balancing act that requires just the right number of choices and a clean, consistent design that delivers a great user experience.
Offer valuable content that draws your visitor deeper into your offering. Keep your material current and up-to-date, and monitor the site regularly for broken links, images that don't load, and error pages.
#2: Use Tech to Increase Engagement
Engaging visitors is key to keeping them around long enough to "get" your message across. Whatever you're spending on cost-per-click (CPC) advertising, you'll increase your ROI by adding ways to occupy and educate them.
How to do this:
Live Chat: People don't want to wait to get help these days. In fact, stats show 42% of consumers like live chat for exactly that reason – they get instant, human-to-human help. Installing this option on your site fulfils this need. At the same time, it gives you intent data about your visitors that helps you understand what stage of the buying cycle they're in.
Chatbots: If live chat isn't feasible for your business, a chatbot could be the next best way to improve visitor engagement. The bots work independently to answer questions formulated in natural language, based on the knowledge database available to them. If a bot isn't able to answer, it can forward the query to a human for live interaction—making this a good backup plan to reduce the live chat workload.
Video: It's a visual world we live in, so using video on your website is an important sales tactic that significantly increases brand engagement. Don't just take my word for it—wyzowl's Video Marketing Statistics report for 2021 shows 84% of respondents were persuaded to buy after watching a brand video. When it comes to educating an audience 66% would prefer to view a short video, compared with 18% who want to read text.
#3: Deploy Data to Gain Insights
Data is the secret sauce to everything in 2021, including sales insights that show what your visitors are interested in, even before they tell you. To boost your sales without increasing your budget, your ad performance must be spot-on. Google conversion tracking will show you how effective your ad clicks are, and whether they lead to customer activity such as purchases, sign-ups, and form submissions from your website. You can use the data you gather this way to improve your website and achieve better conversion rate optimization.
How to do this:
Set up Google Analytics if you haven't already done so, and customize it to track macro and micro conversions. Macro metrics are revenue-generating actions like purchases and sign-ups for demos. Micro conversions are actions that steer a visitor closer to performing a macro conversion, such as newsletter subscriptions, eBook downloads, and engagement on landing pages.
Use CRO principles to analyze your visitors' behavior so that you can capitalize on the insights. Implementing A/B testing of campaigns, heat maps, and surveys to discover user hesitations, and identifying the sources driving buyers to the site can all help you understand your cost-per-lead (CPL) so you can optimize your efforts.
Make Your Budget Count
Advertising's primary objectives are to inform, persuade and remind prospects about your product or service. It creates awareness, announces new developments, and educates your audience about the attributes and benefits of new or established brands.
Your digital ad performance depends on how good your data is to begin with, how rigorously you apply CRO tactics, and how well you measure the results. Make your advertising budget count by implementing these tips to triple your sales and get the best return ever on your marketing spend.
Discover how our CRO solution can help you boost your company's sales, while keeping your advertising budget in check.
Ready to get to work?
Fill out the form below to start your customized CRO program today.