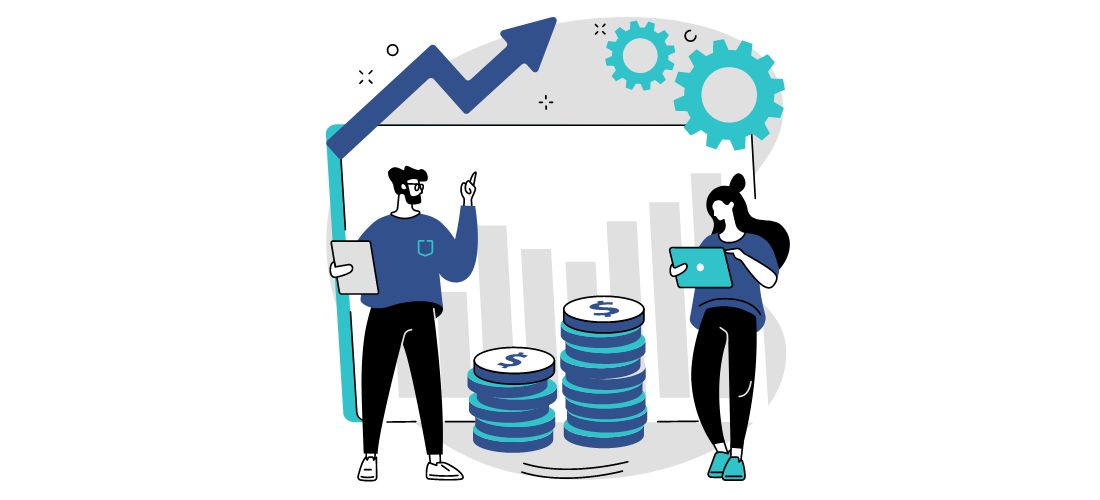 Short on time? Watch this quick video or read the full report below.
Summary:
Use a website conversion optimization process to generate more leads and sales from your target web pages.
Generate more leads and sales from your target web pages with lower acquisition costs.
Achieve 12% more leads and sales for increased revenue.
Consider a 4-month program to improve your results and be competitive.
Our website conversion optimization program helps you learn new information about your target audience, consider new strategies, and ultimately increase your leads and sales.
Have you considered a website conversion optimization program? Don't worry about targeting. Don't worry about your audience. Don't worry about optimizing your campaign budget. What you really need to spend your time on is making sure your website converts website visitors to leads and sales. There is no reason to keep spending more money on SEO, content marketing, and advertising programs if your website cannot convert the visitor traffic you are already getting. Have you analyzed the website's effectiveness?
Join the conversation on LinkedIn's article titled, "Stop Spending Money On Marketing Campaigns! No, Really!"
What is Website Conversion Optimization?
Website conversion optimization is an analytical marketing process that helps to increase the success of calls-to-action website visitors will encounter during their journey. This call-to-action can vary from completing a form, contacting you by email or phone, and/or making a sale.
In order to see any quantifiable results, a well-strategized website conversion optimization program should run a minimum of four months. Keep in mind that website conversion optimization has no definite endpoint; you may have to readjust your strategy from month to month. In turn, the technology used alongside the marketing process is constantly evolving. Therefore, you can always expect to make adjustments of some sort moving forward.
The website conversion optimization process includes understanding the journey a visitor takes on your site. You will want to analyze how they got to your website, what pages they visit, where they go from one page to another, what actions they take (e.g. where and what they click). Most importantly, website conversion optimization helps you understand what prevents visitors from completing the conversion cycle.
Mathematically, the definition of conversion rate is the ratio of total website visitors to the number of visitors that take the action. You may be surprised to learn that the action your visitor completes is not what you were initially expecting. This is the problem you are trying to solve before you spend an unnecessary budget on your marketing campaigns.
Benefits of Website Conversion Optimization
Understand your website visitor's behavior more effectively
Using Google Analytics, you can learn where your visitors are coming from, what pages they are going to, and the paths they are taking within your website.
Generate more leads and sales
Changing the layout, design, text copy, and focusing on calls to action will help you generate the intended results.
Use A/B testing to create different versions of your target pages. This will give you insight into what increases actions from visitors.
Leverage your existing website traffic without the additional marketing budget
Why spend more money on marketing and advertising if your website is not converting? A website conversion optimization program helps you keep your budget under control.
Lower your customer acquisition costs
With a controlled budget environment, your acquisition costs go down and your profits increase.
Your Expected Website Conversion Results
According to Databox, a leading analysis platform, across industries, the average landing page conversion rate is 2.35%. The top 25% of landing pages are converting at 5.31% or higher. Your goal should be to break into the top 10%, where landing pages are converting at 11.45% or higher.
Results anywhere between 2% and 5% are considered average. Between 6% to 9% is considered above average, and anything over 10% is good.
The more topic-specific your program, the better results. Attempting to run a website conversion optimization program across multiple target audiences and broad services or products is not likely to generate the intended results.
What is Involved in a Website Conversion Optimization Program?
The better the planning the better the results. With thorough planning, you can achieve better results. This process takes time, but also requires patience and flexibility. There are various types of tools needed for this program and they will need to be installed and set up on your website before you begin.
Month 1
Research, Strategy and Planning by understanding your Google Analytics results
Implementing an AI conversion and tracking tool
Implementing an A/B testing tool
Implementing a Heatmap tracking tool
Begin making changes to your target pages
Months 2 – 3
Weekly analysis and interpretation meetings
Continuing to make changes to your web pages and landing pages
Stop early if results are promising and begin your marketing and/or advertising campaign
Repeat months 2 – 3 as needed thereafter.
Get Optimized Started Sooner Rather Than Later
Of course, the concept of website conversion optimization started many years ago. The difference today is the tools that allow us to track, analyze, and implement the process much more effectively.
Regardless of the size of your company or the industry, a website conversion optimization program helps you learn new information about your target audience, consider new strategies, and ultimately increase your leads and sales.
Ready to get to work?
Fill out the form below to start your customized program today.