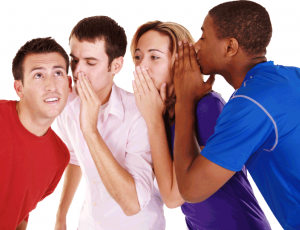 Consumer ratings and reviews have become an integral part of every business' public relations program, requiring many companies to develop a standard operating procedure to manage this process. Consumer ratings and reviews are posted on multiple local listing websites (search engines, communities, directories, etc.) and shared amongst these websites as well. Therefore, it is important to keep in mind that this should be an ongoing process that occurs over many different online listing websites.
Understanding Ratings vs. Reviews
To help you get started managing this process, it is useful to have some background on the program. Consumers can rate a business from 1 to 5 stars quantitatively which will soon be used to rank relevant websites to a search. This numerical value can also be averaged over many ratings; therefore, it becomes important to seek out positive ratings in volume.
Consumers can also post a subjective review about a business. This is positive or negative text copy about their experience with a business' products or services. This subjective review is kept for years and is available for future prospects to view.
Tips To Manage Customer Ratings and Reviews
For every business, there are many parts to successfully managing these rating and reviews. These include:
Encouraging positive ratings and reviews from satisfied customers
Responding to positive ratings and reviews from satisfied customers
Monitoring listings for negative reviews
Responding appropriately to negative reviews to build a positive reputation
Managing Positive Consumer Ratings and Reviews
It is important to implement a campaign to secure positive ratings and reviews from satisfied customers. These positive ratings will in fact increase the average rating higher and effectively drown out negative reviews and minimize the need to manage negative reviews as urgently.
It is also important to engage and respond to positive ratings and reviews from loyal customers. This type of interaction will reinforce customer loyalty and helps build a positive brand reputation.
Managing Negative Consumer Ratings and Reviews
Because these ratings and reviews have permanence, it is imperative for a business to at the very last respond to a negative review explaining the situation. This will at least show prospects that you care about your customers.
You have three options when it comes to negative ratings and reviews:
Dispute the Rating and Review and wait to see if it will be removed.
Respond with an apology if the business was indeed at fault and explain the resolution to the situation.
Respond with an explanation and course of action if the business has a differing opinion from the consumer.
By effectively managing both positive and negative customer ratings and reviews, you can build your company's reputation and effectively address customer experiences on a local and individual level, which customers and prospective customers will appreciate.
Certainly your time resources are limited and Geographic Marketing Solutions for multi-location companies are provided by SmartFinds Marketing. Let the experts of over 17 years Internet marketing experience help you use this local business marketing tool properly through monthly management marketing services and broadcast data services for mass business data distribution.
SmartFinds Marketing
330 East Maple Road, Suite 503
Birmingham, MI 48009
Tel: (866) 501-5758
Fax: (866) 501-5758