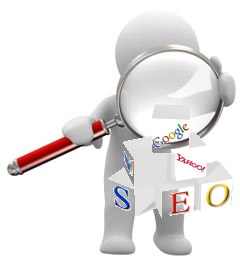 Geographic marketing has become increasingly more important in recent years for businesses seeking to grow their local consumer base. You may have noticed that a Google search result also shows the local map on the right side, and the local listings (aka as Google Places at Google) are part of the organic search results. If you follow the evolution of local business listings on search engines since 2007 you will find that this geographic marketing tool is invaluable to any local business marketing strategy.
The disappointing issue is that most businesses have not tapped into their listing as a local business marketing tool. For businesses that have engaged, they are only looking at Google without regard to other websites that consumers visit. For instance Yelp is a significant source for many consumers over Google.
While the industry is 3 years ahead of businesses, the businesses that are dependent upon the local geography for their revenue are unclear that they can actively manage these listings through a geographic marketing service instead of watching them passively.
All Businesses Can Take Advantage of Local Business Marketing Tools
First of all, a local business is not a small business. While we have discussed this in more detail, we have to keep in mind that national chains with local presence are also dependent upon the local geography for their revenue. So, it doesn't make a difference if you're as large as a Home Depot store or as small as a local restaurant, geographic marketing will benefit any size business as long as you can claim the store listing related to a specific state or city that is related to a certain latitude and longitude.
Secondly, the fact that local listings are included in organic Google search results is a telling sign that this is related to both Business-To-Business (B2B) as well as Business-To-Consumer (B2C) models. If you think that B2B won't have its customer posting ratings and reviews, then you are in for a surprise. B2B businesses that seek revenue from the local economy should equally be tapping into geographic marketing tools like a B2C business.
Customers Decide To Do Business Based On Search Results
Google search results not only display regular organic search results, but they also include local business listings (and the associated business marketing information) that are relevant to the requested search or are located near a specified city, street address, or latitude and longitude. Local listings are showing up above fold and tend to show more results than the organic website results.
Local business listing results are also interesting in that they show quite a bit of business marketing information to a local customer or consumer. Of course the basic information like business name, address, phone number, telephone number, website link and location on the map is pretty standard. If a business has offers, videos, photos are provided as a link. The number of customer reviews and the average star rating is also prominent to the person searching. Translated, this means the local customer or consumer can quickly see from the business marketing information provided if they want to even click on your local business listings or call you.
Geographic Marketing Optimization Becomes Important
Businesses now have two geographic marketing tools that need optimization: their website and their local business listings. Since the local business listing is effectively the interactive yellow pages of the 21st century, businesses need to stop passively watching and actively engaging with their local business listing by implementing appropriate business marketing tools and information.
It is important to remember that mass production data submission services are only a small part of the overall marketing strategy. You now have to look into more details like regular changes to photos, videos, offers, discounts, promotions, events to keep the local customer engaged and willing to click on your listing.
Part of any effective geographic marketing process requires that you first claim your local business listings, followed by their initial update. Once this is complete, you then have to consider monitoring and managing the local business listing just like your website.
You will find that local business listings can actually be a website, but it is probably better to use them as supporting business marketing tool to your primary website. In order for you to show up in the search results, you have to be sure the local business listing has all the right information about your business, products and services.
That is then followed by adding local business marketing information including photos, videos, coupons, offers, discounts, events and other information that will help the local customer decide to do business with you.
Managing your geographic marketing tools also includes managing customer reviews and engaging with them not only to secure positive reviews from satisfied customers, but to ensure positive public relations with any customers that are less than satisfied.
Finally, the geographic marketing optimization process includes watching the local business listing analytics (separate from your website) and making decisions about how to tweak your listing.
…and did we mention this goes well beyond Google? A variety of other websites are included such as Bing, Yahoo, Yelp, Local.com, Merchant Circle, Citysearch, Map Quest and many others that include search engines, social communities, 411 websites, GPS websites, and business directories.
Outsourcing Your Geographic Marketing Process
There are generally two types of companies that provide geographic marketing services. The first are those that provide "data" only services, which really doesn't help you much since they don't get involved in the claiming process. The second provides geographic marketing services, but be careful here since some of them are not well staffed to do anything beyond Google.
Seeking assistance for geographic marketing services is no different than seeking professional help for your website's search engine optimization. You will not only need to have professional help in the optimization of your local business listings, but you will also need someone to monitor for duplicate listings, customer reviews, updating your marketing information, and analyzing the analytics.
Certainly your time resources are limited and Geographic Marketing Solutions for multi-location companies are provided by SmartFinds Marketing. Let the experts of over 17 years Internet marketing experience help you use this local business marketing tool properly through monthly management marketing services and broadcast data services for mass business data distribution.
SmartFinds Marketing
330 East Maple Road, Suite 503
Birmingham, MI 48009
Tel: (866) 501-5758
Fax: (866) 501-57587