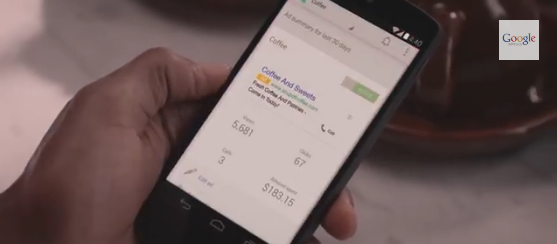 Google Introduces Adwords Express Mobile App For Easy Management Of Your Local Advertising Campaign and Budgets.
There is never a dull day when it comes to Internet technologies as things change. Sometimes these changes are great and other times it makes you want to pull your hair out. As I tell my clients…
Expect Change
Accept Change
Adapt To The Change
Adopt The Change
All of this is code for some of your money you spent just went up in smoke. Since the industry will continue to keep going with our without you pulling your hair out, I suggest you get over it, press forward, and let's hope you can do this quickly. By the time the change has proven itself the industry has moved onto something else and you'll be left behind.
It's about adopting the new technologies early, take advantage of the marketing tool and be competitive. So, let's not waste any time and get this new Adwords Express app from Google to manage our campaigns and budgets with ease!
Local Advertising With Adwords Express
We have discussed Adwords Express as a local advertising tool in two previous articles. I encourage you to take a closer look at this advertising tool in "Using AdWords Express to Reach Local Consumers" and "Use Hyperlocal Advertising to Reach Nearby Consumers".
As a small business you understand the value of advertising and you probably have seen how Google Adwords is overwhelming with more options and features you need to learn. Google introduced AdWords Express to help small businesses start advertising online easily, without the need for daily management. Google takes care of the details and you have more of a hands-off approach.
This will help you get in front of local consumers searching for products and services in your area. AdWords Express ads show up in the search results on desktop and mobile. The ads appear based on the searcher's location and their search terms. You can reach your immediate community and other communities beyond the city you have store.
Requirement For Using Google Adwords Express
Using Adwords Express is very easy and you can setup ads in minutes and you don't even need a website. The only requirement is that you pin-code verify your local business listing with Google + Local.
Log into your Google account or create one
Find your business in Google Maps
Click on your business listing in Google Maps
Scroll down to "Is This Your Business?" and click the "Manage This Page" button
Follow the on-screen instructions
You only need to do this once and you'll be ready to use Google Adwords Express and the Adwords Express App.
Read more from this article at Web Marketing Today, "Google's AdWords Express Helps Manage Local Campaigns".