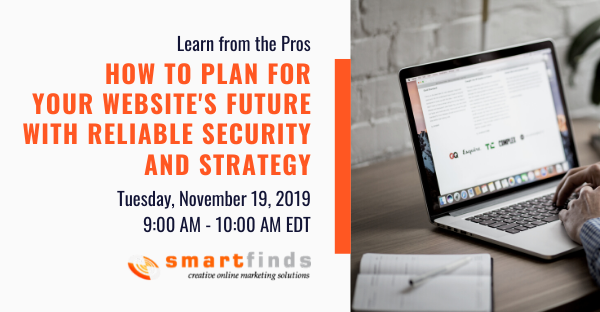 Don't miss this FREE Live Website Webinar : Tuesday, November 19, 2019 @ 9AM EST
2020 is just around the corner. Is your website ready?
WEBSITE WEBINAR QUESTIONS TO ASK YOURSELF:
Are you ready for 5G?
Are you ready for the future of mobile device capabilities?
Have you gotten a perfect score on Google's Page Speed Testing Tool?
Have you gotten a passing grade with Google's Structured Data Testing Tool?
Have you tested your website and web server's security?
Have you reduced your risk by decentralizing your web presence?
WEBSITE WEBINAR WILL DISCUSS:
Frontline website development technologies
Developing a reliable strategy for future planning
Reducing the risk of your website's downtime
Keeping your website flexible as your business needs change
YOU'LL LEARN:
New project structure
Diversifying technologies
2020 creative design
8 critical website technologies
Preparing for website marketability
YOU'LL GET:
A copy of the webinar recording (MP4) and the webinar presentation (PDF) will be provided
to all registrants and attendees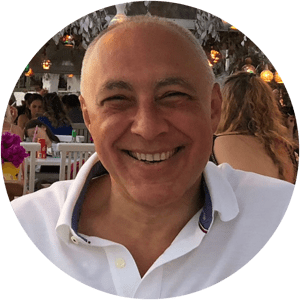 Presented by:
Melih Oztalay
Melih Oztalay is the CEO of SmartFinds Marketing. He has 25 years of experience in developing successful, efficient and strategic digital marketing and advertising solutions for businesses. Working through an entrepreneurial framework, he has given perspective on marketing in business development, sales, execution, and management.
Learn more and Connect with Mr. Oztalay