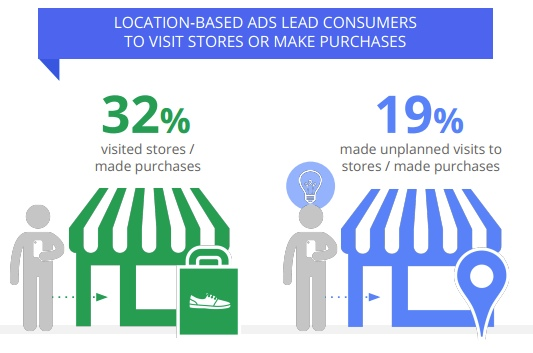 Consumers have been relying on Internet and digital resources to find businesses, products and services in their local area for a number of years. They are using social media, review websites, and mobile search to do their research before making their final purchase in the local store. These changing consumer habits have been evolving over a number of years and they tend to adopt new technologies much faster than businesses (large or small).
When we talk about a local business we are referring to any size local business. This can be a small business operation a local store or a national multi-location company with local stores. The reality is all business is local regardless of the size of business you are and the consumers are validating this through a variety of studies, which have been conducted over the past years.
Businesses may look at online marketing as too complex to tackle. This complexity has been created by multiple marketing and advertising channels and each of them seems to change every few months while new ones are being added. The environment is dynamic, fluid and seems to spin on all three axes simultaneously.
Having access to the marketing expertise across all of these channels can be difficult to locate a firm specializing in strategic marketing processes vs. individuals who only understand technology tasks. Yet, businesses are faced with the reality that change has been upon them. Excepting change, adapting to the change and adopting these new ideas sooner rather than later will give you the competitive edge in the local marketplace. I think it is time you join the consumers where they spend their time too.
Reality Check: The Facts Are The Facts About Local Search
No doubt it is much easier to ignore reality of data and facts, particularly if the information provided takes us into an area of the unknown or what might be uncomfortable. Most of the time this type of information requires a change to our business and perhaps require us to investment back into the company.
Let's take a look at what companies like Google, comScore and BrightLocal have prepare for us based on studies and survey of over 5,000 consumers. The information may be easier to understand in summary and interpreted if we look at multiple sources simultaneously.
Google Local Research Study, May 2014
Source: Google
Recently Google partnered with Ipsos MediaCT and Purchased® on a research study of 5,000+ U.S. smartphone users. The study was designed to better understand consumer local search behavior. The summary of the study showed three major findings:
4 in 5 consumers use search engines to find local information
50% of consumers visited a store within a day of making a smartphone search
4 in 5 consumers want ads customized to their immediate surroundings
Read more from this article at Web Marketing Today's, "Consumers Change Shopping Habits with Local Businesses".