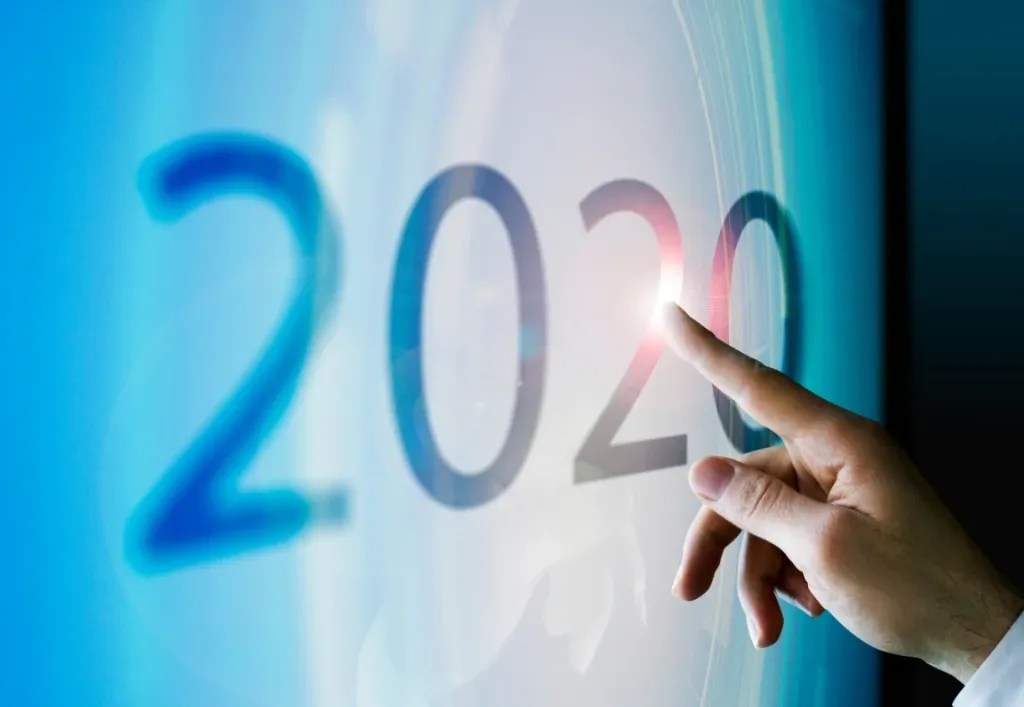 SmartFinds Marketing will be presenting website future planning webinar on GoToWebinar Tuesday, November 19, 2019, at 9 AM EST
Birmingham, MI – Novemer 12, 2019 – SmartFinds Marketing (www.SmartFindsmarketing.com) will be holding a webinar on GoToWebinar, Tuesday, November 19, 2019 at 9 AM EST to discuss website future planning for businesses. The webinar will be educational and intended for business owners to consider how they plan for the future of their website, accepting technology changes, the strategy of their website, and budgets that impact how they approach the never-ending changes in website technologies.
As we head into 2020, many changes have taken place in the world of digital marketing and website development. These include separating your website's services, designing with 5G in mind, user experience (UX), user interface (UI), creative design, and security. 2020 websites are going to undergo an evolution in this fast-changing industry.
The webinar will touch on how to stay competitive in the marketplace. It is important for businesses to not fight the technologies changes that are never-ending. The 4 A's of Digital Marketing, which include Anticipate Change, Accept Change, Adapt to Change, and Adopt the Changes, will be discussed during this webinar.
The webinar will be presented by Melih Oztalay, CEO of SmartFinds Marketing. Mr. Oztalay is a 25-year digital marketing veteran, industry author, and speaker. "Businesses will need to re-think websites as one-time projects they start and stop. There is no endpoint to website development and maintenance.", explains Mr. Oztalay. "The digital industry is all about change and early adoption to stay ahead of the competition. This includes re-thinking topics which people have adopted and accepted.", added Mr. Oztalay.
Hardware and software industries are able to put the technologies into the consumer's hands. They tend to pave the way for how technologies will affect businesses and consumers. Needless to say, consumers are fast at adapting to these entertaining technologies. In comparison, businesses tend to proceed at a snail's pace compared to the consumer. Business's ability to technologically advance as quickly as the consumer is imperative to ensure a competitive future.
Website Future Planning Webinar Information
The webinar will discuss:
Frontline website development technologies
Developing a reliable strategy for future planning
Reducing the risk of your website's downtime
Keeping your website flexible as your business needs change
Registrants and attendees will learn:
New project structure
Diversifying technologies
2020 creative design
8 critical website technologies
Preparing for website marketability
Join SmartFinds Marketing on Tuesday, November 19, 2019 @ 9 AM EST for one hour to discuss your website's future planning. The webinar will be recorded and made available to all registrants along with the presentation's PDF.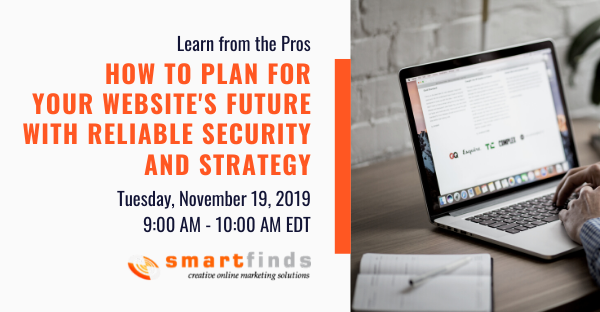 About SmartFinds Marketing
Smartfinds Marketing provides innovative, personalized digital marketing strategies and solutions. With nearly 25 years of experience in web technologies, advertising, and marketing, SmartFinds strives to help customers navigate the digital marketing and advertising world through education, consultation and results interpretation. As an innovator and early adopter of web technologies, SmartFinds follows strategic marketing processes in which technology is used as a tool to achieve business results. Smartfinds is headquartered in Birmingham, MI and has broad client experiences with websites, website marketability, website marketing, inbound marketing strategies, digital advertising, and much more. To learn more visit www.SmartFindsmarketing.com or call +1 (866) 501-5758.
Additional Information
You can read a supportive article to the webinar "Improve Your Website Performance and Technologies in 2020" for details surrounding the website future planning webinar for businesses.