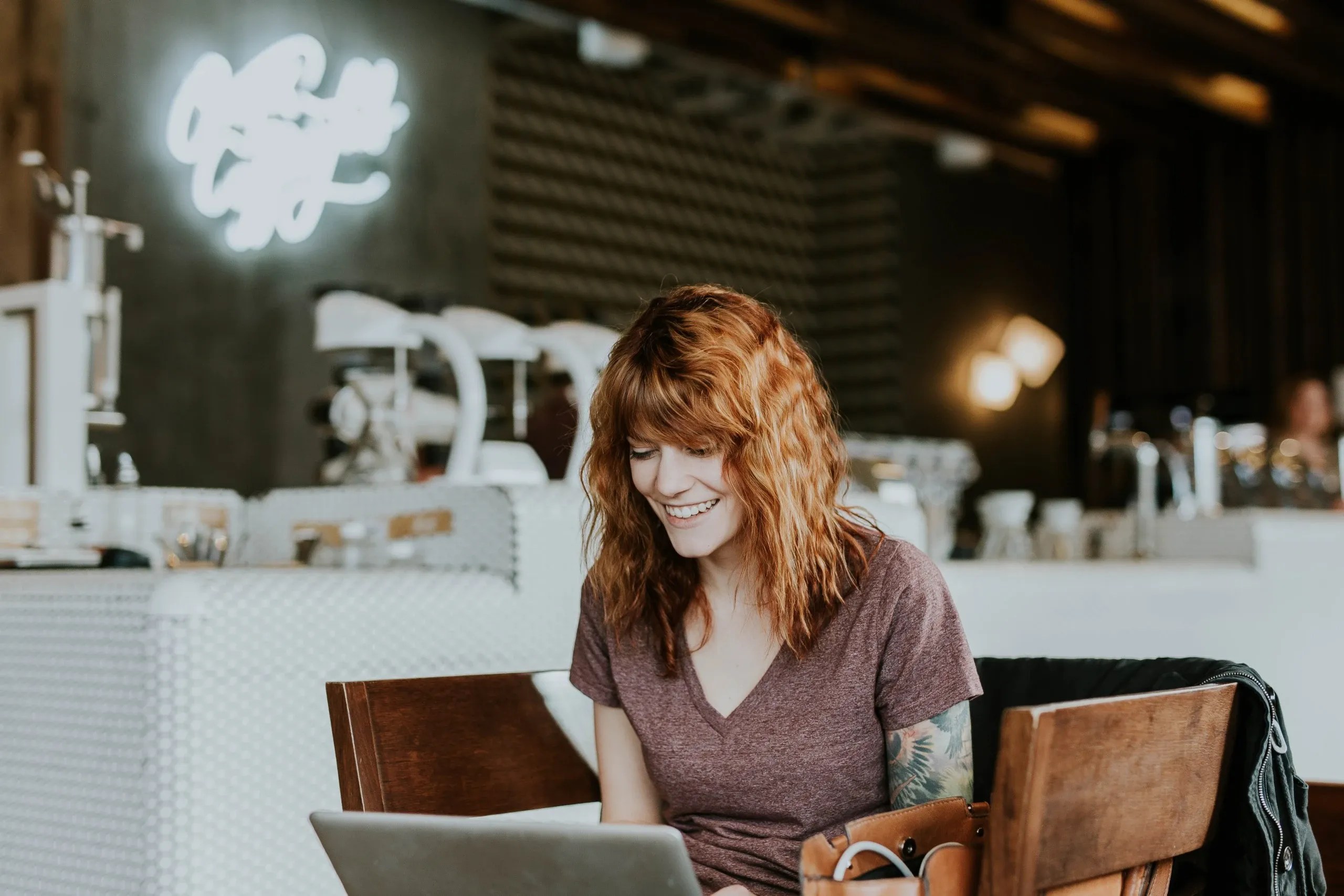 Birmingham, MI, April 27, 2020 – SmartFinds Marketing and Drive Creative Agency to host a free webinar on Wednesday, April 29, 2020, at 2 p.m. EST on "How to Use Website Design to Increase Sales."
This online learning webinar is part of SmartFinds Marketing's "Learn from The Pros" webinar series which aims to help educate businesses about digital marketing related topics. The subject matter will reveal how businesses can use creative design trends and strategies to convert more website visitors to leads and sales.
Webinar Discusses Website Design Stats
According to "Essential Web Design Stats for 2020" from HubSpot 93% of people have left a website because it didn't display properly on their device. Approximately 90% of people have left a website because it was poorly designed. About 93% of people have left because a website didn't load quickly enough. Website visitors' tolerance for poor design and slow performance is low, with more than 9 out of 10 website visitors admitting they won't stay.
"It's about taking an analytical approach that helps drive the right strategy and then the execution speaks for itself. Brands that develop a good strategy and execute well, just win," says Dan Dulka, Managing Partner at Drive Creative Agency. Mr. Dulka adds, "Turning your new website into a lead machine takes time and effort and it's also a good time to revisit your overall lead gen strategy."
Corey Barkach of Drive Creative goes on to say "Design really isn't interpretive. In digital, we can use our analytics to understand what the visitor is responding to positively in our designs, and what needs to be adjusted. If the design isn't selling, then what's the point?"
Melih Oztalay, chief executive officer of SmartFinds Marketing stated, "Many businesses have not yet accepted the science of conversion rate optimization or CRO is a method of helping them increase leads and sales from their existing website traffic." Mr. Oztalay further pressed the topic by adding, "Businesses tend to get overwhelmed by their ongoing digital marketing activities, which usually focuses on generating more traffic to a website that is not effective in converting leads. Refocusing their energies based on the results they see in Google Analytics can greatly improve the effectiveness of their website."
Webinar Registration Information
The free online learning webinar, giving you the option to learn from anywhere, hosted using the GoToWebinar platform, will help attendees learn how important creative design impacts leads and sales from their websites. Additional topics include the concepts of creative design theories to improve results; the process of analyzing your results to make improvements for better results; and, how UX (user experience) and UI (user interface) impact CTA (call-to-action) to convert your website visitors to leads.
"How to Use Website Design to Increase Sales", co-hosted by SmartFinds Marketing and Drive Creative Agency, will be held on Wednesday, April 29, 2020, at 2 p.m. EST. There is no charge for the webinar. All registrants will receive the webinar presentation and recording.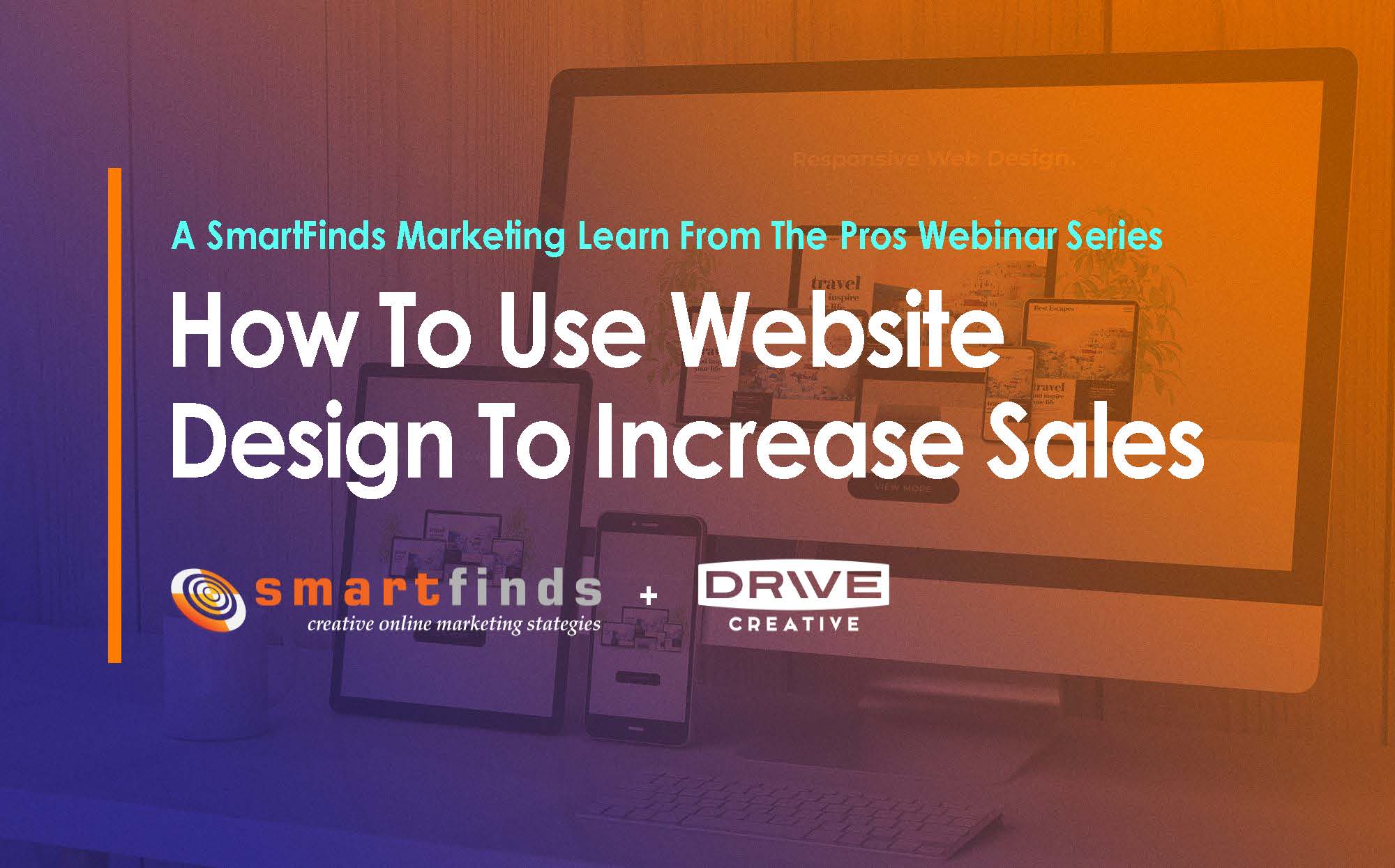 About SmartFinds Marketing
SmartFinds Marketing provides innovative, personalized digital marketing strategies and solutions. With over 25 years of experience in web technologies, advertising, and marketing, SmartFinds strives to help customers navigate the digital marketing and advertising world through education, consultation, and interpretation of the results. SmartFinds adds a new perspective to digital strategies to generate the results. SmartFinds is headquartered in Birmingham, MI. Visit www.SmartFindsmarketing.com or call +1 (866) 501-5758.
About Drive Creative Agency
Founded in 2015, Drive Creative Agency operates in an era of infinite information and accessibility, with the ability to market products to niche groups. We help new brands create an identity that will prepare them for success in the marketplace. We also work with established brands, helping them look to the future, refresh, reset or rebrand for continued success, or to take a step further in the marketplace. We have the expertise to grow your brand and get your message in front of the right audience. Drive Creative Agency is located in Rochester, MI. Visit www.drivecreativeagency.com or call +1 (248) 579-9972.