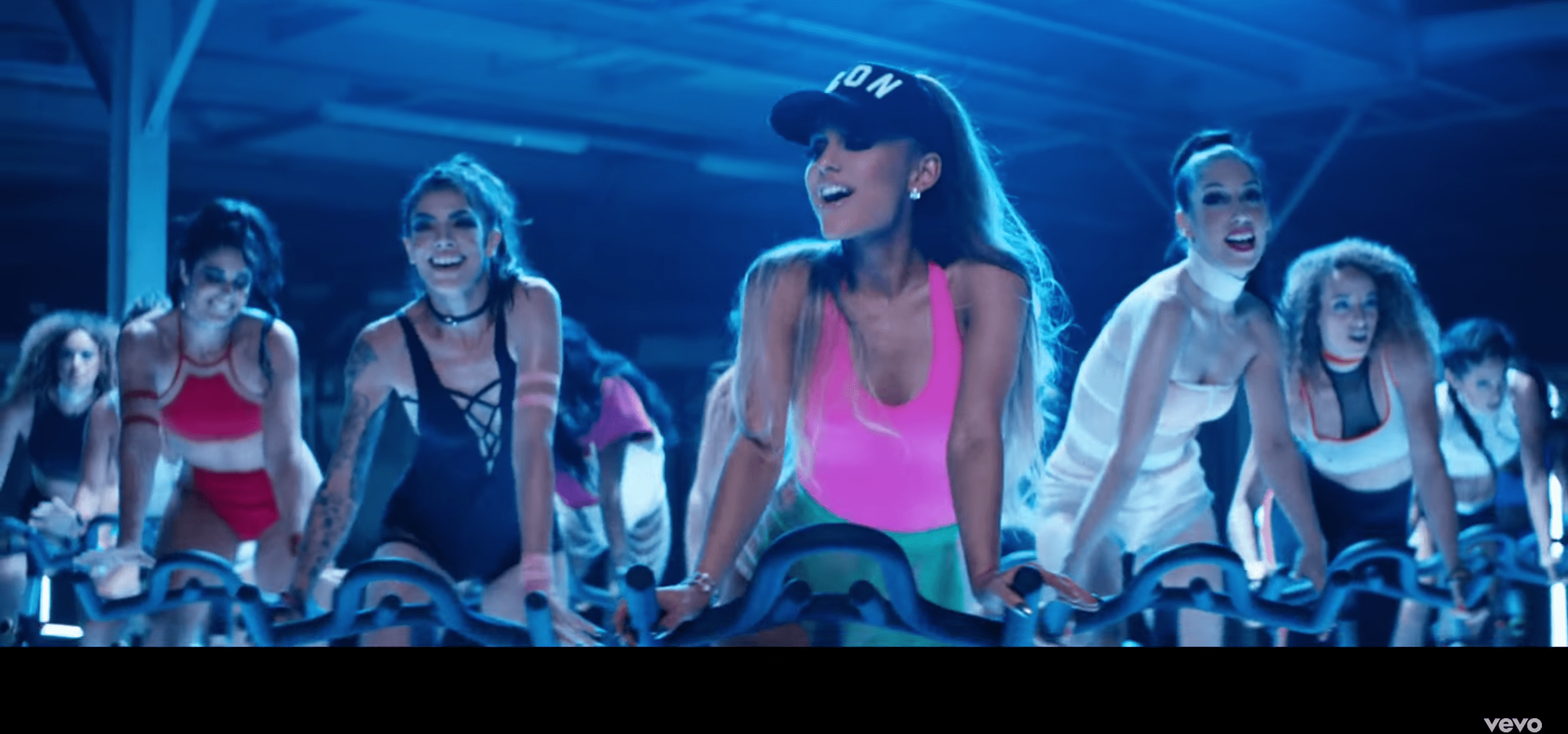 Ariana Grande has a new video on the market titled "Side To Side". It is not hard to miss the video's sponsorship by GUESS. Video sponsorships are not new in the marketing industry. The question is why sponsorships are on the rise? The other question is why is digital advertising not as effective.
I don't think there is any question digital advertising has seen a reduction in effectiveness. The cause is a combination of immunity to banners, lack of trust about the ads, and saturation of ads everywhere. The Meeker 2016 Internet Trends Report shows an increase in advertising spend. Unfortunately, there is an alarming rise in ad blockers at a faster rate than the advertising spend. Based on these changes, advertisers need to find new sources to raise brand awareness.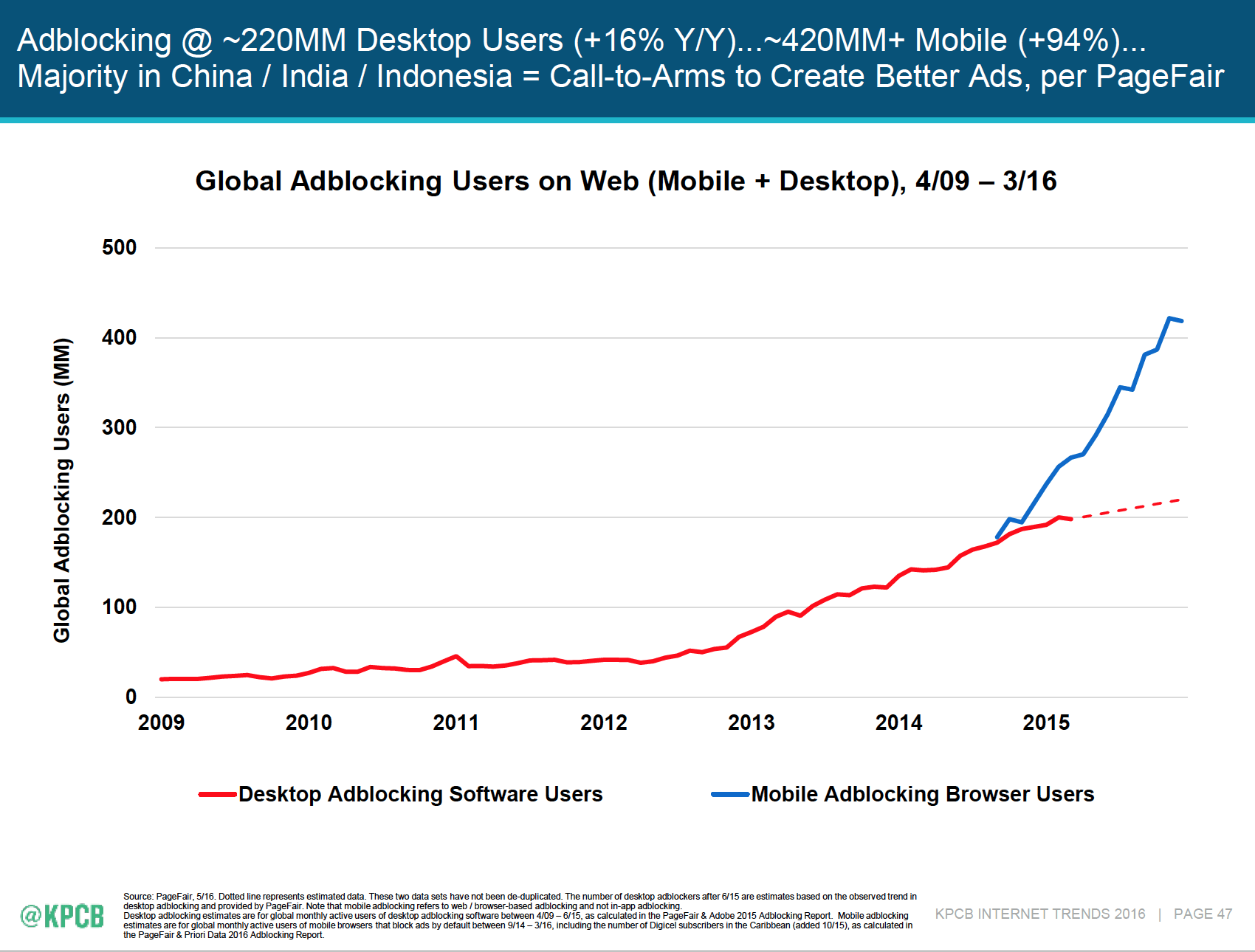 Brands are always looking to overcome these challenges by considering many different digital marketing channels. This includes areas advertisers and media buyers are not used to spending ad budgets. This is because the return on investment may not be as fast as they would like. A part of the new sponsorship areas include native advertising in content marketing areas. You can find native advertising with sponsored content in the form of articles. This is an accepted form of advertorial so long as there is proper disclosure of the sponsorship.
There a debate in the industry whether to accept of this advertising option. The debate focuses on proper disclosure about the sponsorship. This content marketing area helps to build trust and engagement with the target marketplace. Needless to say bringing in advertising sponsorships into this area diminishes the value of content marketing and reduces trust.
Ariana Grande Side-To-Side Video
Articles are easy to disclose the sponsorships by adding text copy on the web page. Videos, on the other hand, are not quite as easy to disclose the sponsorship. At least you are not likely to see it out in the open Rather, the sponsorships seem to be indirect with brands appearing in the videos with their products.
The press release on August 26, 2016 "GUESS And Republic Records Join To Launch Guess Music" on PRNewsWire announces Guess Music. The joint project launched with GUESS appearing in Republic Records artist Ariana Grande's latest song "Side to Side," featuring Nicki Minaj.
Ariana Grande introduced the new partnership with her new "Side to Side" video featuring Nicki Minaj. The two performed the song the same day at the 2016 MTV VMAs.
The GUESS Sponsorship Challenge
AAs a marketer, I couldn't help myself to see how GUESS incorporated its brand in the new video. There are a few can't miss GUESS' brand appearing during the music video. The challenge with this LinkedIn Post:
1. How many times does the GUESS brand appear? Is this frequency enough for a single video? or should we consider this as an introduction of the GUESS brand appearing in many future videos?
2. Can you find some of these products on the GUESS website? You know GUESS would have provided the wardrobe for the music video too, right?
3. For my fellow marketers who wish to challenge my opening statement, please join the conversation.
Join the conversation at this LinkedIn Post "Can You Find The #GUESS Brand In #ArianaGrande New Video?"
Source Credits & Disclosures
LinkedIn Post Featured Image is a screenshot from within Ariana Grande's music video "Side To Side ft. Nicki Minaj" found at YouTube's video channel ArianaGrandeVevo
Ad Blocker study image provided from the 2016 Internet Trends Report, by Mary Meeker, Page 47
GUESS and Republic Record logos obtained from PR NewsWire Press Release "GUESS And Republic Records Join To Launch Guess Music"
Disclosure: Melih Oztalay and #SmartFinds Marketing do not have any affiliation with the recommended products or services mentioned in this article.