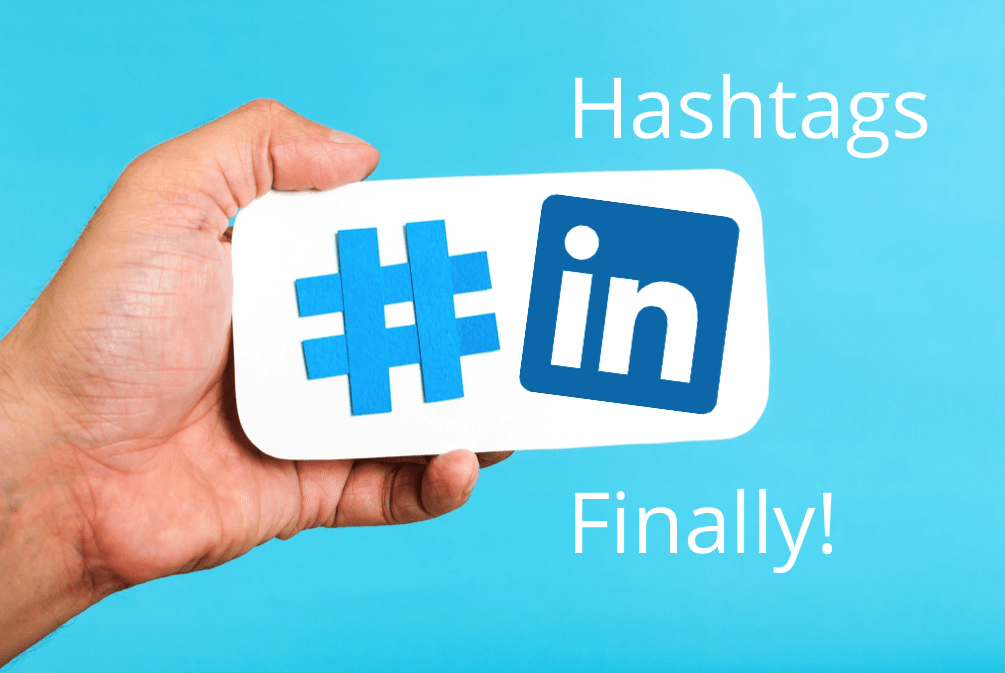 LinkedIn Hashtags! The buzz in the digital marketing industry is about LinkedIn announcing they now will support hashtags in Posts! Ok, so, the truth is they are going to support hashtags, again. This will change how businesses can get their message out in a powerful way.
LinkedIn members will now have the ability to search content within LinkedIn giving 450 million people the ability to share topics, thoughts, expertise related to the world of business.
Millions of professionals use LinkedIn to share their knowledge, expertise, and experiences across different industries and topics from all over the world. LinkedIn hashtags from LinkedIn posts will give you the ability to tap into this knowledge at your fingertips using your mobile device. LinkedIn's new content search on the LinkedIn mobile app will allow mobile users to click a hashtag to search a topic. This will give them the opportunity to find relevant articles published on LinkedIn Posts
LinkedIn Hashtags For Mobile Devices
At the moment the functionality is only available for mobile devices and in English. LinkedIn does plan on expanding the functionality across the globe.
If you're on your desktop device and see a hashtag you cannot click it. While this limiting option seems ridiculously odd for LinkedIn to do such a thing, it doesn't change the fact everyone will still need to use hashtags in their Posts.
Think LinkedIn Posts
LinkedIn Posts Effective For LinkedIn Hashtags
LinkededIn's blog post, "Tap Into Professional Knowledge with Content Search at LinkedIn" announcing this topic on August 25, 2016 talks about "Posts". Here is a paragraph from LinkedIn's announcement about the hashtags
"3. Tap into hashtags. Hashtags included in your posts (or others) are now tappable and lead to search results so that you can discover other posts with the same hashtag. Simply add a hashtag to your post and it will be automatically available publicly, or if you want it to be only visible to your connections you can easily change your sharing settings (more on privacy below). As you would expect, you can also search for a hashtag to see all public posts tagged with it."
It is important to note this is specific to Posts and does not appear to be related to "Updates" to your connections.
Give LinkedIn Hashtags Time
This will help members search trending topics and give the ability to draw attention to topics. While this is all new to LinkedIn, patience will allow this feature to mold itself into LinkedIn's community.
As with all digital and Internet technologies, there is always a starting point, never an endpoint!
You can read more about our LinkedIn Marketing program and our other LinkedIn marketing articles.