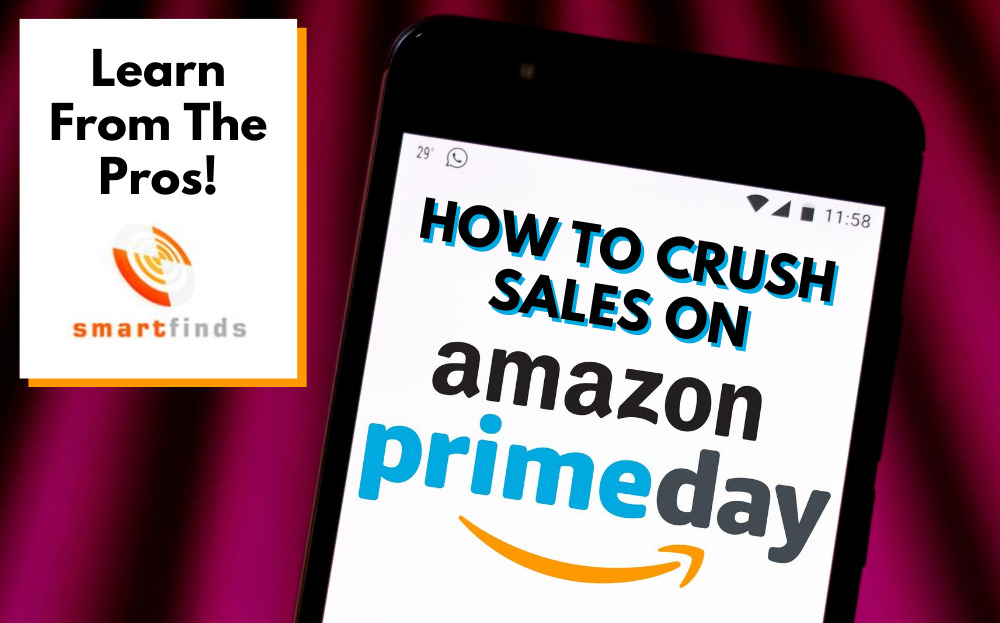 Although 2020 consumer spending in the U.S. is down, spending online, specifically on Amazon, is still high as people are doing most of their shopping virtually rather than in stores. Many online shoppers are patiently awaiting one of the most popular global shopping events, Prime Day. Prime Day is an Amazon exclusive event that provides lucrative opportunities for retailers. In fact, in 2019, Amazon Prime Day surpassed the combined sales of 2018's Black Friday and Cyber Monday.
Amazon Prime Day 2020 is scheduled for October 2020. Traditionally Prime Day has been the second Tuesday in July. However, as a result of COVID-19, the date was moved. This gives Amazon enough time to return to pre-pandemic operations after the limits on the shipment with a focus on essential goods. The announcement of Prime Day's date has normally been kept secret until about a week in advance. However, rumored dates are often leaked so that retailers can adequately prepare to take advantage of the opportunity.
While Prime Day is exclusive to Amazon purchases there are opportunities for retailers to use the event for non-Amazon campaigns. Given the widespread revenue losses in 2020 thus far, a well-planned marketing strategy will be crucial for brand and retailer success. You want to take full advantage of this unique Prime Day.
Getting Started as an Amazon Seller
If you haven't become an Amazon seller yet, you will need to do this in order to cash in on the amazing opportunity Prime Day offers. The first step to becoming an Amazon seller is to register for a Seller Central Account by visiting Amazon Seller Central. You will need to designate whether you want to be a basic or professional seller.
If you plan to sell fewer than 40 items per month, opt for an individual account. It costs you $0.99 per sale, plus a few other small Amazon selling fees. Most sellers pay for a professional account. If you want to sell more than 40 items per month or you want to use Amazon Advertising, this is the account for you. It costs $39.99 per month, plus individual transaction fees.
The two plans are discussed in more detail in Amazon Seller Central's pricing.
Choosing a Fulfillment Method
After you have an Amazon Seller Central Account you will need to choose the fulfillment method that is best for your business.
Fulfillment by Amazon otherwise known as FBA is an Amazon fulfillment method in which you store your products in Amazon's fulfillment centers. Amazon then picks, packs, and ships your products directly to the customer. FBA offers benefits such as Prime eligibility, access to the Subscribe and Save program and a more hands-off experience with returns and customer service.
Fulfillment by Merchant otherwise known as FBM is designed for brands and retailers seeking to maintain more control over their inventory and fulfill Amazon orders themselves. This means you will store products in your own warehouse or facility, then pick, pack, and ship the product to the customer on your own. You will also process returns and provide customer service for your orders.
The biggest drawback of FBM is the lack of exposure to Prime members, as these listings will not have the Prime badge. FBM provides you with the opportunity to really build your brand with more ownership over your relationship with customers. You can also see greater margins because you're able to explore various options to cover your fulfillment costs and are not bound by FBA's non-negotiable fulfillment and storage fees.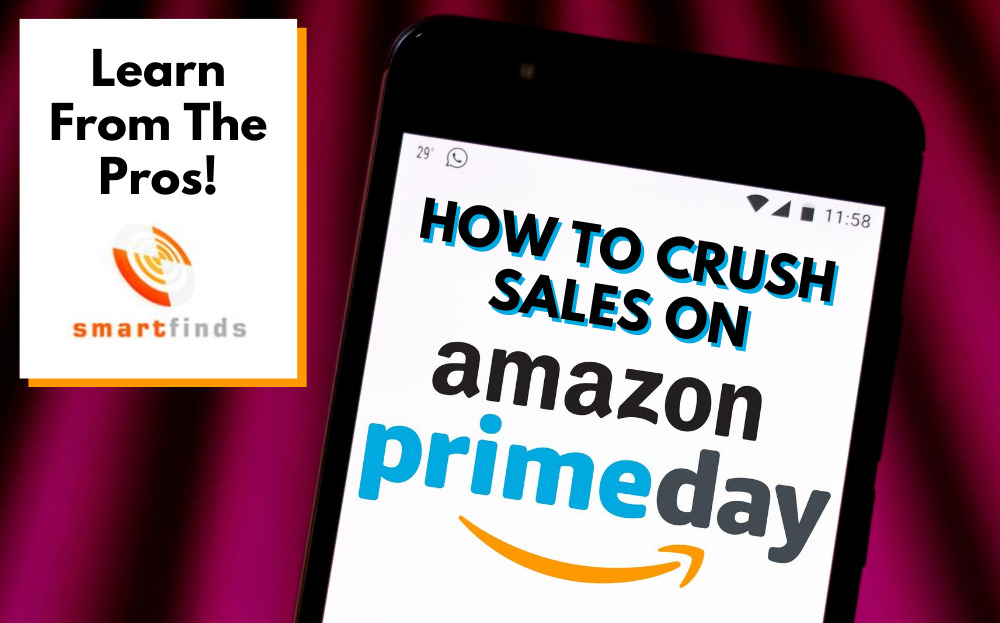 When is Amazon Prime Day 2020?
According to Ryan Flannagan, CEO of Nuanced Media, Amazon had previously targeted September as the potential timing for Prime Day. Unfortunately, due to COVID-19, this date has been pushed back to Tuesday, October 5, 2020.
Nuanced Media is an eCommerce and Amazon Marketing Agency that helps businesses optimize and grow their brands on and off of Amazon. Ryan says, "To unlock the true potential of Amazon Prime Day you need to qualify for Prime Day Lightning Deals. These deals go quickly, so the important thing right now is to grab up any that are available as soon as you see them. You can decide much closer to Prime day if you want to keep them, how much inventory you want to make available, and if you want to do a deeper discount."
Your Amazon Prime Day Marketing Checklist
It is important to improve your brand's Amazon Store with well-written copy and high-quality images to make sure it is ready for Prime Day. Read below for a few suggestions on improving your Amazon marketing strategy and product detail pages.
There are many ways you can improve your brand's Amazon Store & Product Detail Pages and make sure they are ready for Prime Day. Read below for a few tips on improving your Amazon marketing strategy!
Prime Day will bring in more traffic, however, shoppers will be looking for deals. Setting up special Prime Day Lightning Deals will help you capture the influx of shoppers on Amazon.
Prime Exclusive Discounts, promo codes, and coupons should also be considered as part of the strategy for grabbing attention and converting shoppers to customers
Focus on your store's visuals, text copy, and how you can educate your customers about your products. Discounts are not enough to win sales over your competition.
Consumers want to find products easily, so focus on your product rankings for your best keywords. Advertising campaigns really help with discoverability too!
If you're driving external traffic to your Amazon Store page, focus on easy navigation so shoppers can quickly find what they are looking for. Organize your navigation based on succinct categories that can be quickly understood.
Take advantage of Amazon's various advertising options they provide retailers. These include sponsored products, sponsored brands, sponsored display, and many other services.
Run an email campaign to your existing list of customers with a positive message. This group can improve your Prime Days sales. According to Adobe Digital Insights (ADI), email campaigns were key to converting shoppers for Prime Day. Sellers who ran a campaign saw a 52% increase in revenue while those without an email marketing campaign only saw a 23% increase in revenue.
While on-channel Amazon marketing is important, consider using your website, newsletter, blog marketing, content marketing, and social media marketing to advance your position over your competitors.
Consider reviewing the Amazon Prime Day 2019's web page for past activities and suggestions from Amazon.
If you have merchant fulfilled products, consider creating special bundles.
Set up promotional codes you can share in your social communities.
Effective Marketing Activities for Amazon Prime Day
It is fair to say that you must engage in some level of marketing outside of Amazon. These marketing efforts support all your work inside of your Amazon store. To that end, any level of marketing activity is better than doing nothing.
Create a blog post with products from the same category. You should use high-quality photos of the products, engaging original descriptions of the product that are not just copied and pasted from the brand website, and link directly to the product detail page in your Amazon store.
Be sure there are internal keywords linked from other pages to your blog post or targeted pages within your website. This is an important factor with Google. You can monitor these internal links in Google's Search Console.
Use content marketing strategies to get your blog post seen through larger communities like Flipboard and Paper.li.
For social media, you'll want to think beyond Facebook, Instagram, and Twitter. Consider LinkedIn where you can reach an audience that will be equally interested in your product deals. LinkedIn allows you to create an event in your company page so you can reach your connections and make them aware of your Prime Day specials.
If you have a physical office or retail store, be sure to leverage your Google My Business Listing to add your Amazon Prime Day specials. You have the ability to create a special event or post which will appear in the knowledge panel along when someone searches for your business.
Amazon Prime Day Podcast
Melih Oztalay, CEO of SmartFinds Marketing, discusses Amazon Prime Day Marketing with Andrew Newby, Director of Operations at iResearch Services' Podcast on Tuesday, September 15, 2020.
Past Prime Day Successes
In 2019 Amazon reported it sold more than 175 million products during the Prime Day shopping event. Amazon Prime Day 2020 is going to be different than previous Prime Day events due to the date being changed this year. There will be greater attention on the 2020 Prime Day and consumers will be eager to find the best deals.
Image Credits