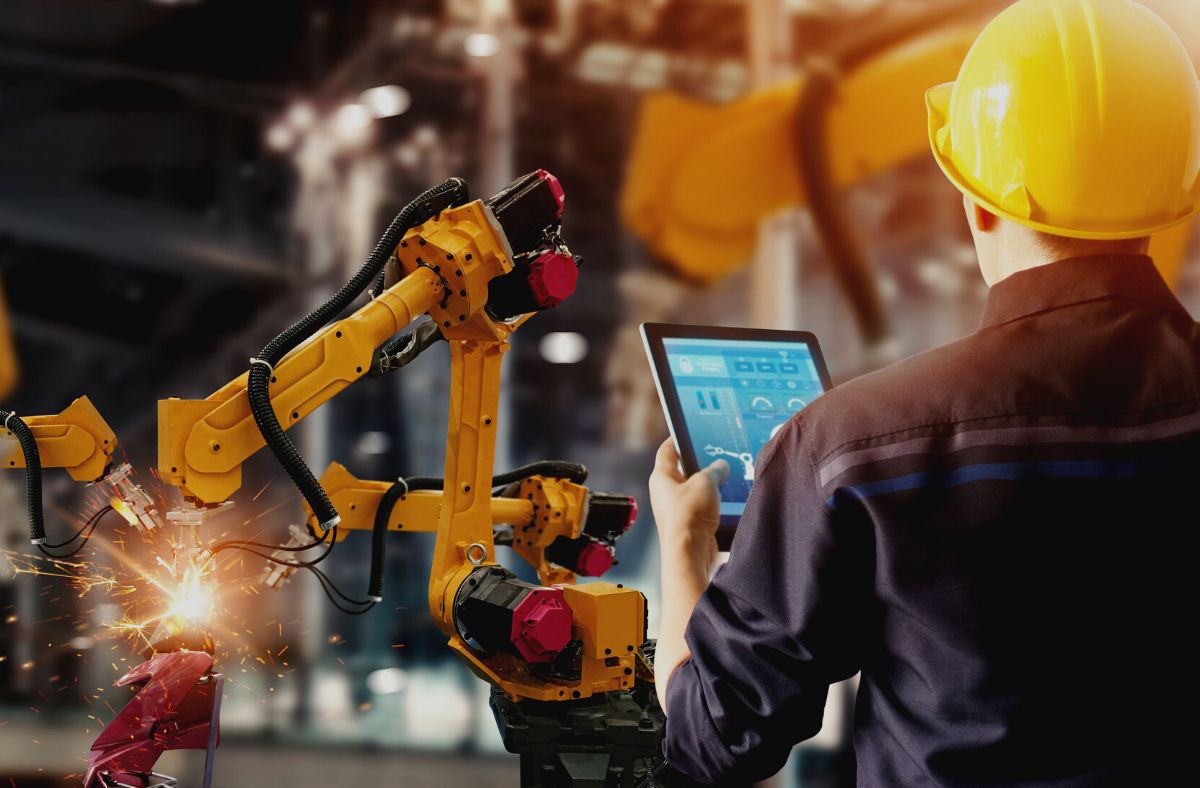 October 7 is MFG Day! Held annually on the first Friday in October, Manufacturing Day highlights the incredibly important industry, showcases challenges faced and empowers institutions to collectively address them. The Manufacturing Institute celebrates with events throughout the month.
Manufacturing is the industry at the foundation of our society. From goods to trade, manufacturing drives our economy and fuels advancements and innovation. Supporting manufacturers is at the core of our business. We're celebrating Manufacturing Day by sharing some of our tips to help analyze your website traffic and refine your marketing practices.
Understanding these key metrics and how to improve them will help drive your website's optimization so that you can move toward converting more traffic to leads and ultimately, sales!
Tracking to Improve B2B Sales
Perhaps you're getting traffic to your manufacturing website but those visitors aren't converting to leads. Let's review where to look first if you're trying to discover why.
Set up Google Analytics. Monitoring the traffic and having accurate data are the first steps to analyzing how effective your website is. Google Analytics is free and will tell you how many people are coming to your site, from where, and what they're doing.
Monitor your Bounce Rate. The Bounce Rate shows the percentage of website visitors who leave your site after visiting one page and not taking an action such as clicking on a link to another page or making a purchase. This measurement is key in understanding how users experience your website content. If your Bounce Rate is high it can be a sign that your content isn't answering questions or moving visitors forward in their journey. What is considered a high Bounce Rate? Less than 25% is ideal for a manufacturing website, but it's still acceptable if yours is in the 41% to 55% range. Anything higher than 56% is too high, and could indicate that your site isn't capturing your target audience's interest.
Determine why you're losing visitors. Now that you see where people are bouncing out of your website you should consider why. If there is a certain page or post where visitors leave ask yourself some questions: Is this page missing a call-to-action? Is there information missing that the visitor would want to see? Is the page too cluttered or wordy?
Now that you have some insight into your website's visitor data, let's discuss what actions you can take to boost performance.
Optimize Your Manufacturing Website
Having a website is a great first step but put simply, it's just not enough to compete. Conversion Rate Optimization (CRO) is a practice that will help your website deliver better results without increasing your marketing spend. Consider some of these CRO tactics below!
Optimize for mobile. Even in B2B industries, many visitors will be viewing your site from a mobile device. You want to be sure that your website uses responsive design, loads quickly, and doesn't require too much scrolling or zooming.
Revamp your content. Will your visitors find the information they're looking for? Make sure your copy is correct and concise, your design is attention-grabbing, and your images are modern and relevant.
Revisit your CTAs. Having great calls-to-action are arguably the most important components of your website. Location is everything! Where would a visitor be when they decide to reach out? Offer plenty of options such as phone number, email contact form, etc.
Focus on user experience. Think about the usability of your site. Consider where visitors would look for information, if your navigation is easy to understand, how well the website loads and consistency in design. Making improvements to these could be further analyzed using A|B Testing.
Need help implementing these digital marketing strategies for your manufacturing organization? 
Most digital marketing providers don't have experience in manufacturing. That's where SmartFinds is different. Being based in metro Detroit means we've worked with nearly every manufacturing industry. We have the experience to help drive your business forward.
SmartFinds' experts will dedicate the time to understand your organization and what you need to succeed. We offer a complimentary meeting to review your analytics and offer suggested programs that will improve your website's conversion. Contact us today!