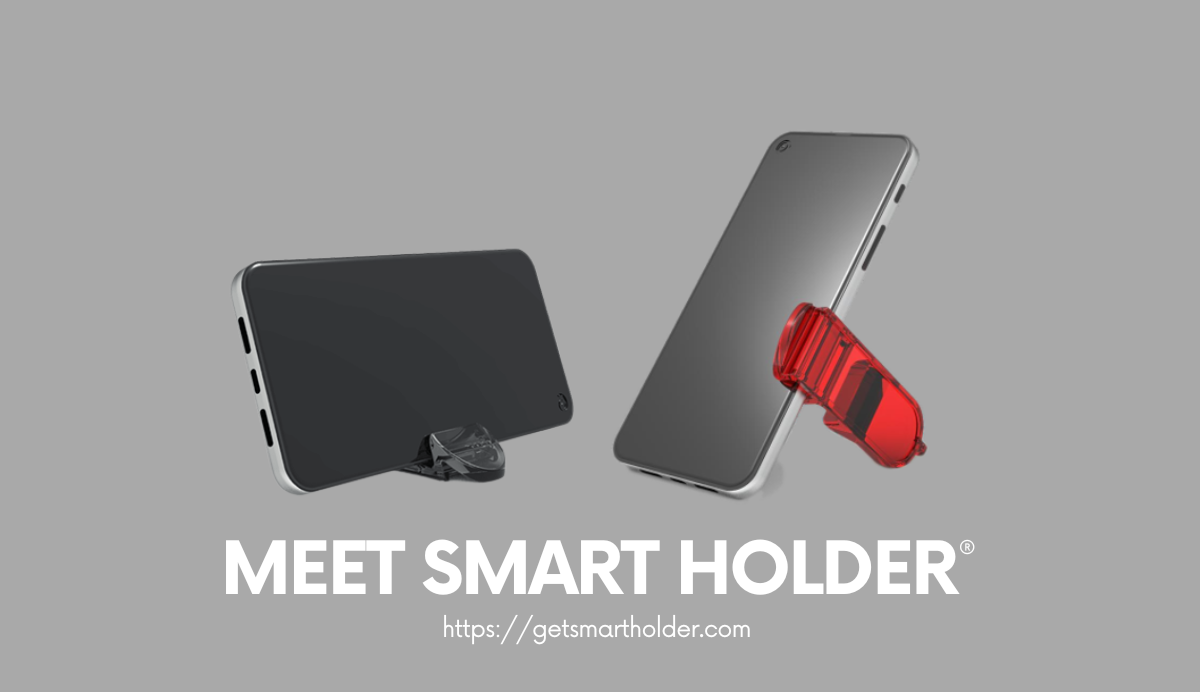 United States-based, SmartFinds Marketing, and Austrian product manufacturer, D.S. Holder GmbH, announce a product marketing partnership for the United States market.
Birmingham, MI, January 17, 2023 – Smart Holder® manufacturer D.S. Holder GmbH based near Vienna, Austria, has entered a partnership with SmartFinds Marketing, a 35-year-old award-winning marketing agency from the Detroit Metropolitan area. The Smart Holder®, whose global patent was approved in December 2021, is being manufactured in the Istanbul metropolitan area in Turkiye. The Smart Holder® is a quality patented and CE-certified long-lasting branding product for large retail corporations.
The Smart Holder® international patent is published through the International Bureau of the World Intellectual Property Organization (WIPO) under the Patent Cooperation Treaty (PCT), an international patent law treaty, concluded in 1970. The PCT provides a unified procedure for filing patent applications to protect inventions in each of its contracting states. The multi-functional adjustable constant angled object holder, as written in the patent, enables the use of objects and electronic devices by fixing them at a certain angle. The holder is used in daily life as a multi-functional tool that responds to various needs with its different properties.
"Imagine being at a coffee shop and you want to watch a video on YouTube while drinking your coffee and eating cheesecake. You place your cell phone against another object on the table and it keeps slipping down. The idea for the Smart Holder® came from a very similar story I have seen and experienced myself and heard from others around me," stated Hasan Dogan, CEO of D.S. Holder GmbH. "Smart Holder® solves these problems no matter where you are on the go. Use it to place your cell phone in a sturdy way on the table horizontally or vertically," continued Mr. Dogan.
Smart Holder® can be used for retail sales or as a promotional product purchased in bulk through SmartFinds Marketing. Smart Holder® comes in any desired color, 4-color branding on the product if desired, QR code or barcode imprint, and 4-color printed packaging. The product options are customized to include 1, 2, 5, or 10-unit packages or free-standing. Point-of-Purchase (POP) cardboard stands with 49 pre-packaged units are available for retail stores. Additional manufacturing possibilities include custom-colored keychain rings.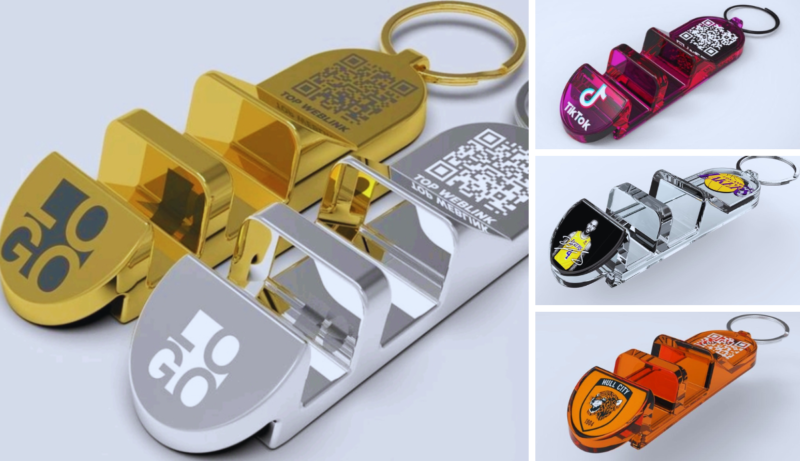 "I had a chance to visit the Smart Holder® factory in Istanbul recently. Their operations were separated into the product manufacturing, printing, quality control, packaging, and shipping," said Melih Oztalay, CEO of SmartFinds Marketing, "With digital prototyping, it is possible to develop the product and packaging as an image that is approved before production. The various types of technologies employed are quite amazing to create the final product."
You can learn more about the Smart Holder® through SmartFinds Marketing at getsmartholder.com
About SmartFinds Marketing
SmartFinds Marketing (www.smartfindsmarketing.com) is a 35-year-old award-winning digital marketing agency from the Detroit Metro area. As a full-service marketing agency, SmartFinds can manage any marketing project and its process. Over such a long time in business, SmartFinds has significant knowledge and experience to ensure a successful outcome. The history in the advertising and marketing industries began in 1987; with experience with the internet starting in 1994. This combined expertise provides SmartFinds with a unique understanding of internet technologies and the application of marketing and strategic processes.
SmartFinds' competencies range with broad experiences across their creative, marketing, and technology teams. These include research, strategy and planning, websites (development, management, performance, conversion rate optimization, search engine optimization and more), content development and content marketing, social media marketing, advertising, and much more.
The CEO, Melih Oztalay, has developed his 4 A's of digital marketing that helps to provide direction when working in the fast-paced world. These include Anticipate Change, Accept Change, Adapt to Change, and Adopt the Changes. You can find information about Melih Oztalay in a Google search with results including his writing as an industry author, guest speaker, and subject matter expert on radio shows, video casts, and podcasts.
About D.S. Holder GmbH
D.S. Holder GmbH manufactures the Smart Holder® and is located near Vienna, Austria. Smart Holder® is a product that makes it easier for you to use your mobile devices like mobile phones and tablets, such as the iPhone and iPad. The Smart Holder® help you to enjoy movie and music in comfort and on the go. With its originality and effectiveness, this mobile phone holder is very easy to carry and fits in any pocket with a convenient keychain.