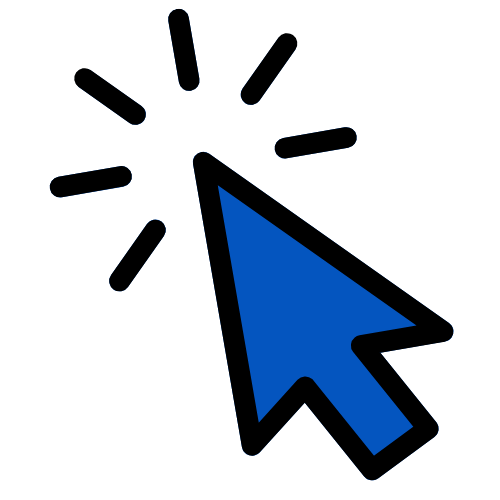 We hear the same stories over and over.
"My website is not working." Then you spend hours on the phone with a hosting company or lost in a phone queue with no idea when you can get back up.
Best case scenario, you lose a few hours. Worst case, nobody has backed up your site and you lose everything.
Either way, it costs you time and money.
Or "My web guy disappeared." Now you can't update your site, don't have access to your Google Analytics and get stuck making call after call to get your stuff back or regain control.
Best case scenario you lose a few hours. Worst case scenario you lose everything.
Either way, it costs you time and money.
Or this one: "I'm paying someone to do my marketing but not seeing any results." That's usually followed by, "Marketing is too expensive. I can't afford it right now."
Marketing shouldn't cost you anything.
Marketing should be making you money. Every cent you put in should yield more than one in return. If that's not happening, then why are you spending a single cent?
If you're tired of wasting time and money, if you aren't seeing the results you want, it's time for a change.
If you've suffered "the disappearing developer" or watched too much money go out and not enough come in, it's time for a change.
If you've been trying to take on all your own marketing and find yourself overwhelmed, it's time for a change.
Let us show you a better way to market your business online.
We'll put the marketing pieces in place that you need to convert more leads from your website using the existing website traffic you are already receiving. You already get real leads that can lead to real sales that will pay for your marketing and then some. But not if you don't convert them when they land on your website.
Start now, before it's too late.
We've been in business since 1987 and we've seen our share of good economies and bad economies. When things are going well, it's easy to forget about marketing because you may have enough business to sustain you. But that doesn't mean the good times will last forever so the time to be building your brand and your online authority is before you need to.
We've also seen the digital down times of the 1990s, where people tighten up and stop spending on digital marketing. But without marketing, how can you overcome the down times? It's only the businesses that continue to invest in their marketing who see return from it. And it's why we went 100% digital in 2004 – we knew we could help companies like yours crack the code to converting more website visitors.
What does that all mean? It means that the only good time to invest in your marketing is right now. Any other time is too late.
People don't always buy "now".
When was the last time you saw a billboard and pulled over to the side of the road right then and there to call the number? When was the last time you decided to buy a car just because an ad followed you from Google to Facebook?
Probably never! People aren't always ready to buy what you're offering but if you're building your brand recognition, building your authority and getting people to know, like and trust you … who do you think will be on their mind when they DO want your product or service?
We want to help you build that "everywhere" presence and the credibility and authority in your industry that will mean better long-term results and even more referrals.
Don't buy into snake oil promises.
We get it. Choosing a web developer or marketing company can be a minefield. Prices are all over the place, promises are huge and plenty of sales pages are pretty convincing.
But that doesn't mean that all offers are created equal. Beware of buzzwords and vague promises.
Beware of people who guarantee this or that, whatever it is. The reality is that there are no guarantees – only good work, testing, measuring and adapting to discover the most profitable ways to market your unique business.
People who insist you "need" a Facebook page or that Instagram is a "must" or that Clubhouse App will be then next big thing for B2B marketing. The only thing you need is what works, and that can change from business to business.
Don't let anyone tell you what you have to do. Let us prove what works with results.
Our philosophy on marketing is simple: do what works to help your business get noticed and generate leads online.
We understand how tempting it is to chase after first page Google listings, big fan or follower counts and lots of engagement, but our focus is on helping you grow your business. And as a manufacture the rules are different than what your teenagers tell you.
We've worked with businesses from solopreneurs right up to international corporations and we treat them all as equally important. That means when you work with us you can expect our attention to be on you and your business.
You'll get the best of our ideas in a way that not only helps you generate leads but also is easy to understand.
We'll never sell you any "secrets", tricks or formulas. We focus on customizing our approach for your business and what works to get results.
When you need us, we'll be there. Call or email and Melih or Melissa will always respond to you personally.
We make technology hassle-free and teach you what you need to know so you can stay focused on your business, while we help you grow it.
We treat your business like we mean business. Melih and Melissa are fully focused on delivering manufactures Conversion Rate Optimization programs and our parent company SmartFinds Marketing have dedicated 3 decades to helping businesses succeed with their online marketing.
We treat you like you matter. That means taking time to get to know you and your business so we can best serve you.
We take the time to explain what's happening, so you have a sense of comfort and control.
Program pricing and how it works.
Just the click of a button and we'll get in touch to schedule an initial phone consultation.
If you decide we're the right fit for your business, we'll send you a project agreement that includes all of the details and what you can expect.
Wait, just ONE program?
Just one! No confusing menu of options, no nickel-and-diming. We've tested and tested some more until we came up with one all-inclusive program that is designed to bring you the best of a holistic, foundational online marketing strategy while being flexible enough to suit your changing needs.
So, what does it cost?
Our program is $3,500 per month. That's it. And you get everything listed here. No catches. No minimum term. Start your program and cancel any time. Our goal is to help you make so much money that you don't WANT to cancel!
Research, Planning, & Strategy

Copywriting/Content Development
Mobile Friendly Web Pages

Search Engine Optimization (SEO)

Conversion Rate Optimization (CRO)

Social Media Profile Optimization
Social Posts & Management

Blog Publication & Promotion

Email Campaign Management

Project Management & Meetings
It's time for a change. Invest in your marketing. Generate more leads.
Take the next step to start your customized CRO program now!
*Requires your company to have a website built with WordPress. If your site is outdated, we welcome helping you convert it – as a separate custom project. Why because WordPress is the most popular content management system powering more than 34% of all websites on the internet. In fact over 14% of the world's top websites use WordPress and 500+ sites are created (source https://kinsta.com/blog/wordpress-statistics )