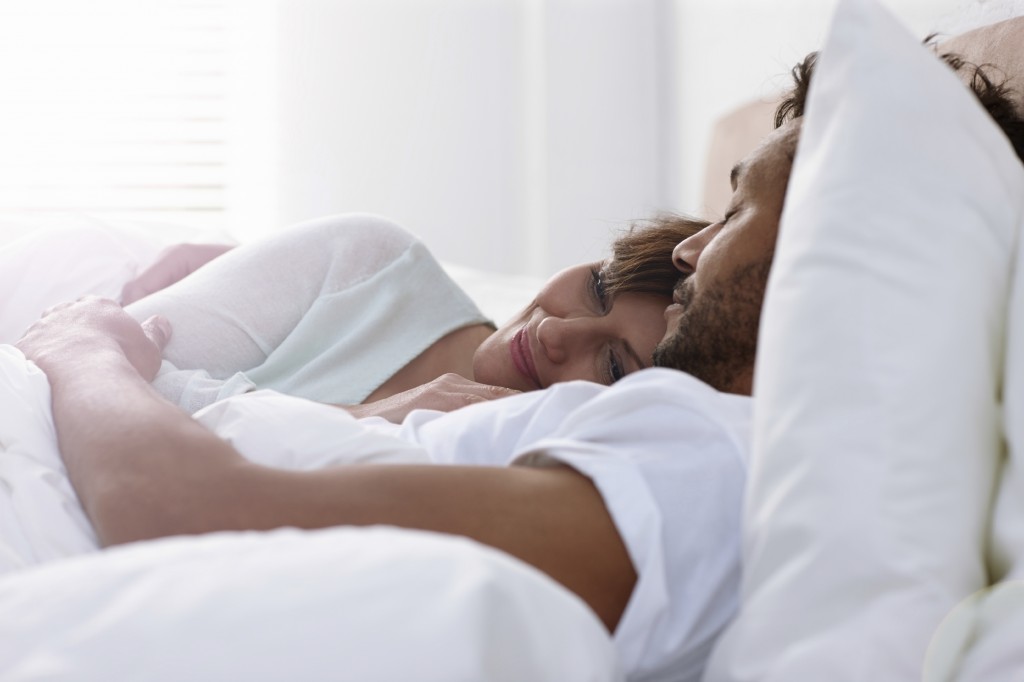 Couples can enjoy a greater sense of connection and intimacy while facing the challenges of infertility thanks to simple lifestyle and natural treatment choices.
There are a few precious moments in life when love blooms and grows. For some, this may be when they first meet someone who becomes a dear friend, or the time they realize they have found the person they want to spend their life with. Special first dates, emotional proposals, or magical wedding days become milestones in these relationships that mark the growth of a lifelong commitment and love. As time passes, love matures and deepens and eventually some partners choose to begin to build a family. At this point, couples are eager to welcome a new baby into the world, but the enthusiasm can turn to frustration and worry if it takes longer than expected to conceive. If this happens, it is important for couples to remember the qualities and experiences their relationship is founded on so they can pull together in love to support one another through this challenging time.
Infertility may be accompanied by a variety of mixed emotions and thankfully there are many medical and emotional resources to help couples navigate this experience. Firstly, it is important to know that you are not alone in dealing with infertility. In fact, the American Society for Reproductive Medicine (ASRM) reports that nearly 20% of people in the United States are affected by infertility, and men and women are affected equally. Of those couples, many are able to conceive with the help of lifestyle changes and/or fertility treatments of some kind. What is most important is that couples support one another through this time. There are many simple and effective ways to strengthen your relationship as you continue to seek assistance getting pregnant.
Get Active Together: The Center for Disease Control (CDC) recommends that couples increase their physical activity to help improve their chances of healthy conception. Take this opportunity to find an activity you both enjoy. Whether it is hiking, running, biking, swimming, soccer, tennis, golf, or simply getting out for an evening walk each day these activities will help improve your health and give you a chance to bond and enjoy one another's company.
Practice Healthy Communication: During any challenge, it is important to share clear communication with your partner. Find a way to share your concerns, hopes, and goals with your partner and seek to listen to theirs as well. Be honest, open, and compassionate and understand that there will most likely be ups and downs during this process. Be patient with one another and conscientious of each other's needs.
Preserve and Enjoy Intimacy: Some couples hesitate to seek clinical or medical treatment for infertility because they worry about the loss of privacy or intimacy they will experience. Thankfully, there are early fertility treatment options that do not require a visit to a fertility clinic for testing or invasive treatments. For example, the Conception Kit® at-home system provides couples with a three-month comprehensive treatment program that is used in the privacy of home and preserves the intimacy of sex.
The Conception Kit® at-home system is a prescription only device indicated for assisted insemination with low sperm count, low sperm motility, or hostile vaginal environment. The Conception Kit® includes a comprehensive three-month treatment which includes 24 ovulation predictors for timing the Luteinizing Hormone Surge (LHSurge) and provides medical-grade Conception Cap® to protect and concentrate sperm near the cervix to optimize the opportunity for conception. It is used in the privacy of home and may be covered as a pharmacy benefit with a simple cop-pay making it an affordable and simple treatment option. Visit our website at www.conceptionkit.com and click Discover my Path for a download you can bring to your doctor to get started at home.
By taking steps early to strengthen your relationship while seeking help for infertility, couples can build a healthier bond and support one another as they take control of their family planning.
About Conceivex, Inc.
The mission of Conceivex, Inc. is to give women and couples health care products that assist them in reaching their reproductive goals. Currently, one in six women is looking for help becoming pregnant. This is why Conceivex manufactures and distributes the Conception Kit® at-home system, a safe, effective, and reasonably priced method to help women and couples overcome infertility in the privacy of their own home. The Conception Kit® at-home system is FDA cleared and easy to use.
WA 38-2016