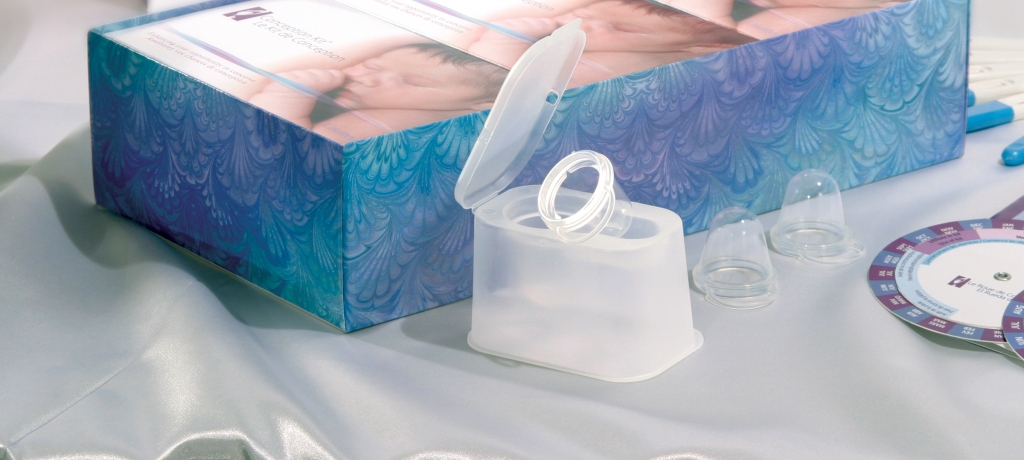 The Conception Kit® at-home system provides an affordable fertility treatment first step for couples who are trying to have a baby but face infertility challenges.
Treating infertility can quickly become an expensive endeavor. While some insurance companies offer fertility benefits, there are often many requirements tied to coverage and many companies require patients to wait at least twelve months before they can access benefits for clinical testing or more invasive treatments. Even with insurance, clinical fertility treatments can cost thousands of dollars. According to the National Infertility Association, the average cost of an in vitro fertilization (IVF) cycle in the United States is $12,400. Additionally, the average cost of intrauterine insemination (IUI) is $864 and can be as high as $2400 in some locations. For couples who do not have insurance coverage or have high-deductible insurance plans, these treatments may seem inaccessible. Thankfully, there is a cost-effective option available that addresses many common causes of infertility and has proven to have a strong rate of success – The Conception Kit® at-home system.
An Affordable Choice
The Conception Kit® at-home system is available by prescription only and does not require prior clinical fertility testing. It can be used during the first twelve months of trying to conceive and is now a covered pharmacy benefit on most plans. With insurance, it is available for a $35-$80 copay and without insurance it is still just $350. Each prescription kit includes all the materials needed for a three-month comprehensive treatment. The Conception Kit® at-home system allows the partners a private proactive approach by using at-home cervical cap insemination and timed intercourse. This treatment empowers couples with a safe and proactive approach that is simple to use. Compared to clinical diagnostic tests or infertility treatments, the Conception Kit® at-home system is a very affordable choice.
An Ideal Early Treatment
Couples can also use the Conception Kit® at-home system early-on during the conception process while waiting for insurance approval for more invasive treatments or fertility testing. It can also be used in combination with fertility medications. By combining the Conception Kit® with fertility medication, couples can help ensure that all available sperm are concentrated at the cervical opening at the same time that egg production is being maximized during each prescribed fertility medication cycle. This helps optimize chances of getting pregnant during this critical time. Because the Conception Kit® at-home system contains only select medical devices and not drugs, patients do not need to be concerned about combining it with fertility medications.
Couples who are interested in learning more about the Conception Kit® at-home system should speak with their doctor to obtain a prescription.
About Conceivex, Inc.
The mission of Conceivex, Inc. is to give women and couples health care products that assist them in reaching their reproductive goals. Currently, one in six women is looking for help becoming pregnant. This is why Conceivex manufactures and distributes the Conception Kit® at-home system, a safe, effective, and reasonably priced method to help women and couples overcome infertility in the privacy of their own home. The Conception Kit® at-home system is FDA cleared and easy to use.
WA-26-2015