Magna Society Elite Award program honors the best of the best among all U.S. Audi dealers, who must meet customer service and business objectives
Scottsdale, Arizona – March 21, 2012 – As a 2011 Magna Society Elite Award winner, Audi North Scottsdale has been recognized as one of 10 elite Audi dealerships in the United States and a leader in a year that saw the premium car brand achieve record nationwide sales of 117,561 vehicles.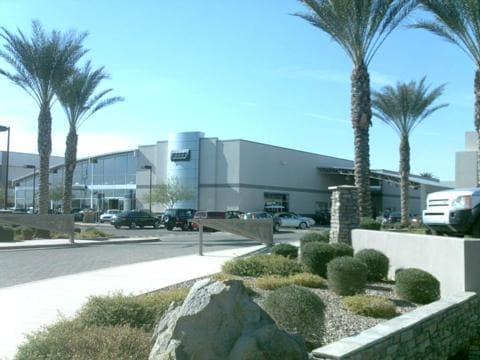 The Magna Society Elite Award acknowledges Audi dealers that deliver exceptional customer service, maintain strong sales and demonstrate excellence in all areas of business. This honor is bestowed upon dealerships that exemplify the attention to detail and progressive attributes that distinguish the Audi brand. All of which Audi North Scottsdale was able to achieve in 2011.
Audi established the Magna Society Elite Award to recognize U.S. dealerships that stand out as elite dealerships. To qualify, dealerships must exhibit they are maintaining a solid financial foundation, merit high customer satisfaction scores and show their facilities and staffs represent the progressive Audi culture. These requirements are more than just meeting or exceeding sales targets.
Audi North Scottsdale customer satisfaction can be seen through the Customer Ratings & Reviews at websites like Google Places (over 80) and Dealerrater.com (over 300). Comments amongst many of their customers continually emphasize "Great Dealer" and "Great Service".
"Premium performance car buyers expect the Audi brand experience to match their high expectations elsewhere," said Johan de Nysschen, President, Audi of America. "With the Magna Society Elite Award, we celebrate the success of our best dealers to exceed those expectations and delight these discriminating customers."
The annual Magna Society Elite awards by Audi fits with long-range plans for its franchise partners to make Audi facilities more exclusive. Audi increased its share of the U.S. imported luxury car segment to 9.5% in 2011, based on record annual U.S. sales. The number of dealership locations exclusively selling Audi models increased by the end of 2011 to 153 in the U.S. from 15 exclusive dealerships operating in 1999.
"It is with great pride that we accept this honor. It is a true tribute to the efforts of our team to be named one of the finest Audi dealerships in the country. We strive to be your car company for life." said Mark Reicks, General Manager, Audi North Scottsdale.
About Audi North Scottsdale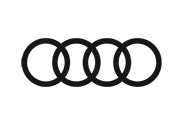 Located in Phoenix, Arizona, Audi North Scottsdale offers a wide selection of new Audi vehicles and certified pre-owned vehicles. They also offer a friendly and experienced sales staff and a professionally trained service team to provide comprehensive vehicle services. As a member of the Penske Automotive Group, they are proud to provide the best in both sales and service assistance. To learn more about Audi North Scottsdale, please visit http://www.audinorthscottsdale.com
Contact:
Mark Reicks
Audi North Scottsdale
18088 North Scottsdale Road, Phoenix, AZ 85054
Tel.: +1 (480) 538-4010
E-Mail: mreicks@penskeautomotive.com